121: A Life of Focus: Time Management if God Set Your Schedule
How different do you think your schedule and calendar would look like if God managed it for you? Crazy, right? In this episode of Lifeschool, we talk about how we prioritize our time and focus in life…not so much how we squeeze more out of our work day or schedules. Sort of time management for the rest of your life.
Personal capacity, the environment we were raised in, or our season of life can all affect how much we get done or accomplish. Everyone is unique. But it's important to see time as a finite resource that we have to "spend" and it has to be managed and spent like any other resource.
In This Episode You'll Learn:
What God's priorities are when it come to how we use our time

How to determine our primary motivation behind how we spend our time

Should Christians calendars look different than non-believers?

5 categories of life that require time and intentionality if we want to flourish

How to get our free priority evaluation tool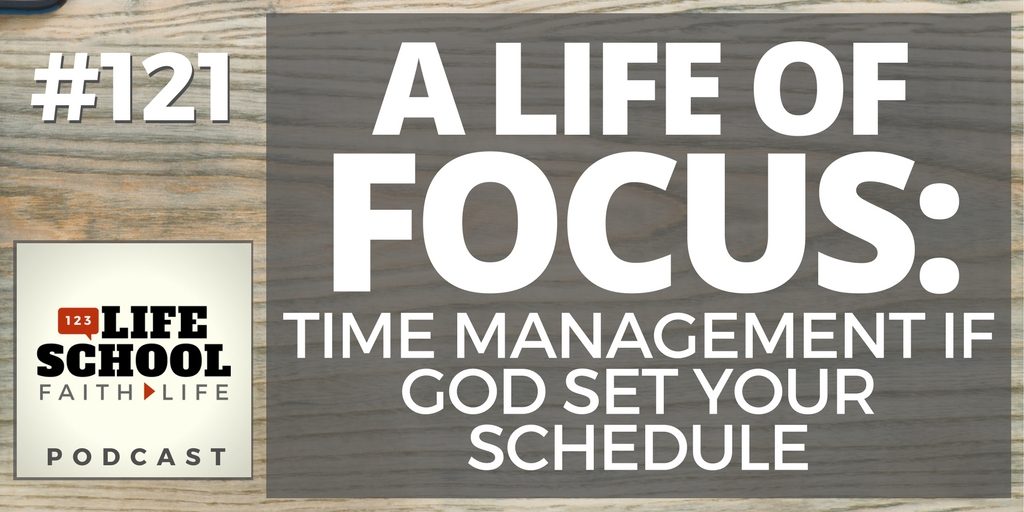 There are plenty of websites, courses and gurus out there who can help you get more productivity out of each day, but what we're talking about this week is getting more life out of LIFE. You know what? You get to!
Each week the Big 3 will give you immediate action steps to get you started.

Download today's BIG 3 right now. Read and think over them again later. You might even want to share them with others…
Thanks for Listening!
Thanks so much for joining us again this week. Have some feedback you'd like to share? Leave a note in the comment section below!
If you enjoyed this episode, please share it using the social media buttons you see at the top of this page or right below.
Also, please leave an honest review for The Lifeschool Podcast on iTunes. Ratings and reviews are extremely helpful and greatly appreciated! They do matter in the rankings of the show, and we read each and every one of them.
Links and Resources Mentioned in This Episode:
Free Download of the Big 3 For Episode #121
My FREE Gospel in Everyday Life Webinar
The Gospel is the starting point to being rightly motivated and finding right priorities in all of life.
Caesar  Kalinowski's Website and Blog with Loads of Resources
Missio Publishing – More Missional Books and Resources