120: What Is Missional? And Why It Scares Most Pastors To Death
We still hear a lot of "missional" talk these days… It's the sexy phrase in the church world. But what is truly missional? What does it mean, and is your church or small group really all that missional? In this week's episode of Lifeschool, we'll define it for you–what it is and is not–and we may pick a few scabs and pour a little salt into some wounds… Let's get started!
Many of our friends (like you) are working in churches, or a part of a small group or "missional community" that are trying to figure out if they are really doing this right? Can you relate?
Is this whole "missional" thing just a passing church fad, or is there really something more to it?
In This Episode You'll Learn:
Where this term

missional

comes from, and a true definition (from the Bible)

Why all of this scares A LOT of pastors and elders to death!

What "missional" is NOT

Is being a missional church really a new thing?

Steps to take to begin to move your church or community toward an abundant missional life and ministry.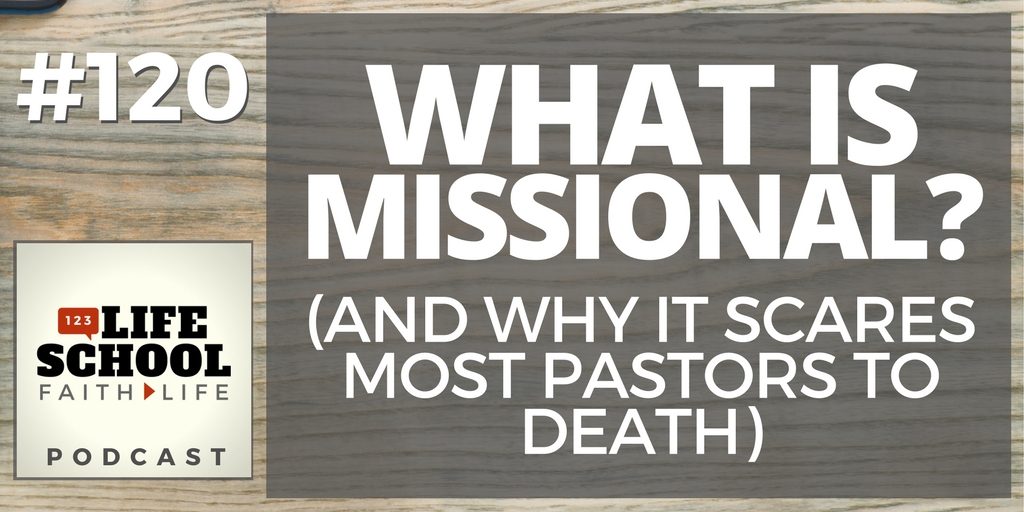 You really can get the equipping that you need to break old patterns and lead others on mission. If you've never been discipled in a way where the gospel was applied and transformed every area of your everyday life, you will need to humble yourself and start slow. It's ok… the journey starts now. Your family, neighbors and your church will thank you!
Each week the Big 3 will give you immediate action steps to get you started.

Download today's BIG 3 right now. Read and think over them again later. You might even want to share them with others…
Thanks for Listening!
Thanks so much for joining us again this week. Have some feedback you'd like to share? Leave a note in the comment section below!
If you enjoyed this episode, please share it using the social media buttons you see at the top of this page or right below.
Also, please leave an honest review for The Lifeschool Podcast on iTunes. Ratings and reviews are extremely helpful and greatly appreciated! They do matter in the rankings of the show, and we read each and every one of them.
Links and Resources Mentioned in This Episode: 
Free Download of the Big 3 For Episode #120
My FREE Gospel in Everyday Life Webinar
The Gospel is the starting point to being missional and rightly motivating yourself, family and community on mission.
Caesar  Kalinowski's Website and Blog with Loads of Resources
Missio Publishing – More Missional Books and Resources