197: Lifeschool Cafe: Your Questions Answered
Wouldn't it be great if you could get any (all) of your questions about discipleship, relationships, and life on mission answered by a couple of "experts"? Here ya go…
This week on the Lifeschool Podcast, you have asked, and we've listened! Caesar and Heath answer a pile of your questions about discipleship and missional living in this special "LifeSchool Cafe: Your Questions Answered" edition.
We get a lot of emails and questions here at the Lifeschool Podcast, and we love it! And we understand that it can be easy to get stuck or feel uncertain of how to navigate certain relational waters when making disciples and doing life in community on mission.
In This Episode You'll Learn:
How to correct weird or damaging "Christianese" without coming off as rude.

What is a good starting point to start discipling people after they are baptized?

What are the most formative books on theology, ecclesiology, and mission you've read?

How do you navigate friendships with believers with whom you're finding your theology and philosophies of discipleship/mission are increasingly different?
And a bunch of other questions along the way!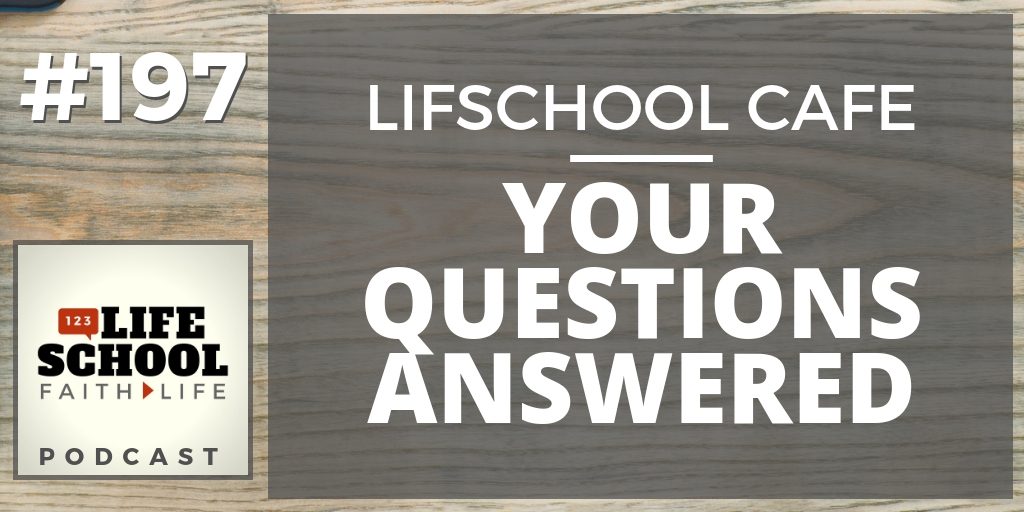 From this episode:
"It's been my experience that it is not usually the problem with a group or community becoming TOO outward focused. True discipleship is outward focused and happens best with a combination and balance of gospel-centered community increasingly living like a family on mission. Without all three (including a strong outward focus), it's hard to move to maturity."
Thanks for Listening!
Thanks so much for joining us again this week. Have some feedback you'd like to share? Join us on Facebook and take part in the discussion!
If you enjoyed this episode, please share it using the social media buttons you see at the top of this page or right below.
Also, please leave an honest review for The Lifeschool Podcast on iTunes. Ratings and reviews are extremely helpful and greatly appreciated! They do matter in the rankings of the show, and we read each and every one of them.

Links and Resources Mentioned in This Episode:
This week, instead of us giving you the Big 3 for Episode #197, you're invited to give us your Big 3 takeaways after listening to this special episode.
Just login to Facebook and drop your Big 3 in the Lifeschool Group 🙂
Missio Publishing – More Missional Books and Resources
Caesar Kalinowski's Website and Blog with Loads of Resources
In light of today's topics, you might find these posts and videos helpful: