196: Christmas and the Incarnation
Imagine Jesus being born today, in our times. Do you think he'd be received as God's own son? Would the world believe… would you?
This week on the Lifeschool Podcast, Caesar and Heath celebrate their second annual Christmas episode, as they dive deep into the Incarnation and what it means for us today.
It's crazy to think that we get so lost in the consumerism of Christmas, even as Christians, that we forget about the magnitude of God becoming man. God putting on flesh.
This year, let's recapture the essence of the Incarnation as we are now the flesh that is wrapped around God's Spirit!
In This Episode You'll Learn:
What Jesus' name(s) teach us about the Incarnation.

How Jesus' incarnation is a model for how we "go" into the world and make disciples.

That we have the exact same Spirit of God dwelling in us as Jesus. (This is huge!)

Ways we can make this a special Christmas for those whose burdens we seek to bear.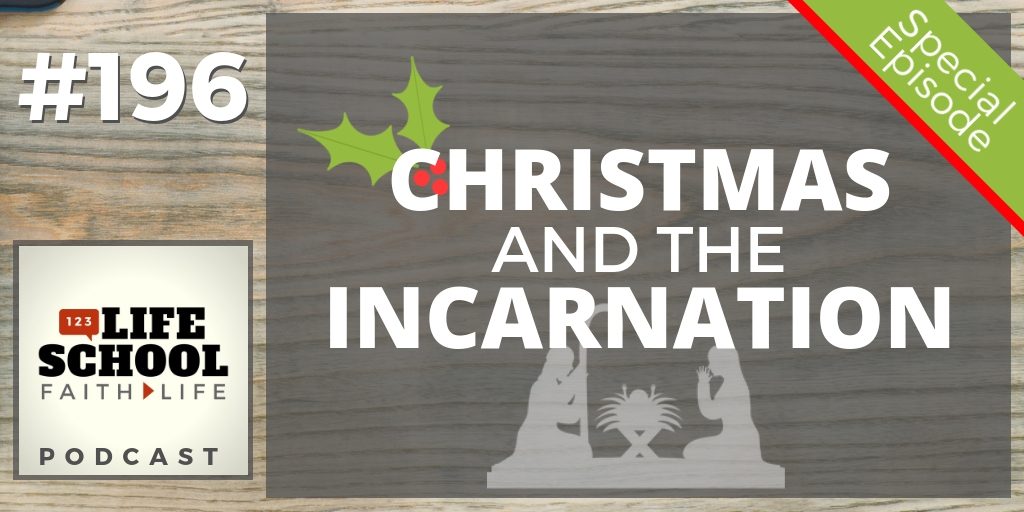 From this episode:
"We now know that we have been taken up and borne in the humanity of Jesus, and therefore that new nature we now enjoy means that we too must bear the sins and sorrows of others. The incarnate Lord makes his followers the brothers of all mankind."  ― Dietrich Bonhoeffer
Each week the Big 3 will give you immediate action steps to get you started.
Download today's BIG 3 right now. Read and think over them again later. You might even want to share them with others…
Thanks for Listening!
Thanks so much for joining us again this week. Have some feedback you'd like to share? Join us on Facebook and take part in the discussion!
If you enjoyed this episode, please share it using the social media buttons you see at the top of this page or right below.
Also, please leave an honest review for The Lifeschool Podcast on iTunes. Ratings and reviews are extremely helpful and greatly appreciated! They do matter in the rankings of the show, and we read each and every one of them.

Links and Resources Mentioned in This Episode:
Free Download of the Big 3 For Episode #196

The Bible Makes Sense by Walter Brueggemann
Missio Publishing – More Missional Books and Resources
Caesar Kalinowski's Website and Blog with Loads of Resources
In light of today's topics, you might find these posts and videos helpful: