Is the Church a Black Hole for Leaders?
Pastors and other leaders in ministry are often under so much stress that they find themselves hanging on by a thread, often-times for years, ready to burn out from exhaustion or blow out morally. This is a huge problem facing the Church today.
This week on the Lifeschool Podcast, we talk about the alarming number of high-profile Church leaders who are resigning, being fired, or walking away from the faith and why this may be happening so often. Is the Church a black hole for leaders?
Why aren't more pastors overflowing with the love, joy and the peace of the Lord in their lives, families and ministries? What is the cause of their emotional problems and moral failures?
In This Episode You'll Learn:
Why we didn't see this type of "leadership burn out" with Jesus and his disciples.
Alarming statistics about the levels of stress and low emotional and moral health of today's pastors.
Why the 'model' that many churches follow is leading to leadership fall out.
Steps to take TODAY if you're on the brink of resigning, being fired or burning out.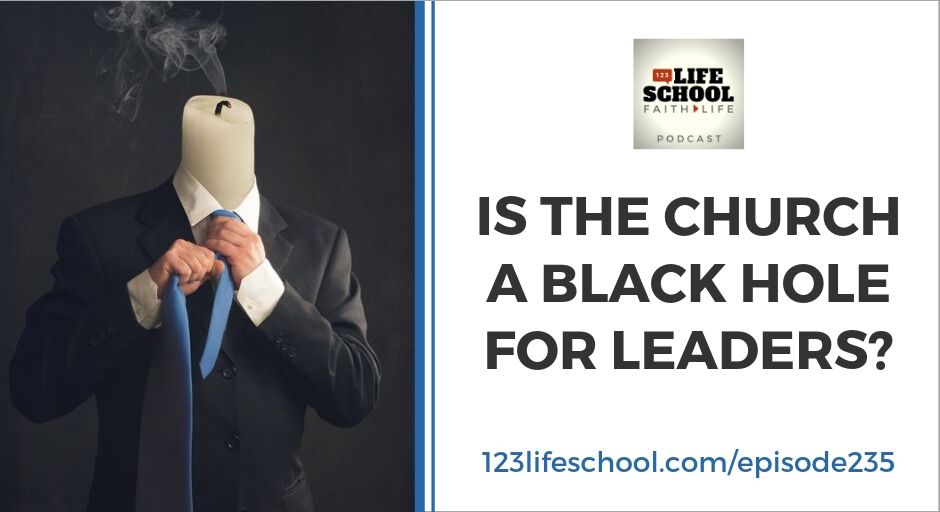 From this episode:
"The constant expectations that people put on their pastors, and their families–and that pastors put on themselves–can be devastating. Pastors are expected to be "on" and ready to give stellar leadership, neverending compassion, awe-inspiring messages, anointed prayer, and non-stop words of encouragement…pretty much all the time, not just on Sundays!"
Each week the Big 3 will give you immediate action steps to get you started.
Download today's BIG 3 right now. Read and think over them again later. You might even want to share them with others…
Thanks for Listening!
Thanks so much for joining us again this week. Have some feedback you'd like to share? Join us on Facebook and take part in the discussion!
If you enjoyed this episode, please share it using the social media buttons you see at the top of this page or right below.
Also, please leave an honest review for The Lifeschool Podcast on iTunes. Ratings and reviews are extremely helpful and greatly appreciated! They do matter in the rankings of the show, and we read each and every one of them.
Links and Resources Mentioned in This Episode:
Free Download of the Big 3 For Episode #235
Caesar Kalinowski's Website and Blog with Loads of Resources
Missio Publishing – More Missional Books and Resources
In light of today's topics, you might find these posts and videos helpful:
Is The Church Guilty of False Advertising?