God, Guns and the Second Amendment
One of today's biggest and most vigorously debated issues is gun control. Statistics show Americans of all persuasions and political affiliations have become increasingly opposed to more gun control laws, despite the growing number of mass shootings. Yet clearly, there are those who cry out for greater gun control.
This week on the Lifeschool Podcast, we talk with Caesar's son, a former Marine and now an attorney, to gain a better understanding of the issue of gun control from a legal, Christian, and gospel perspective.
The issue of gun control from a Christian perspective is not black and white. All of this is fueled by past and present history, personal pain, and plenty of emotion.
In This Episode You'll Learn:
What the Second Amendment actually says and the context in which it was originally written.
Why new gun control laws are so hard to get passed in America and abroad.
If the Bible and Jesus ever advocate for either lethal self-defense or passivity.
How the gospel speaks into this issue and how we can help today.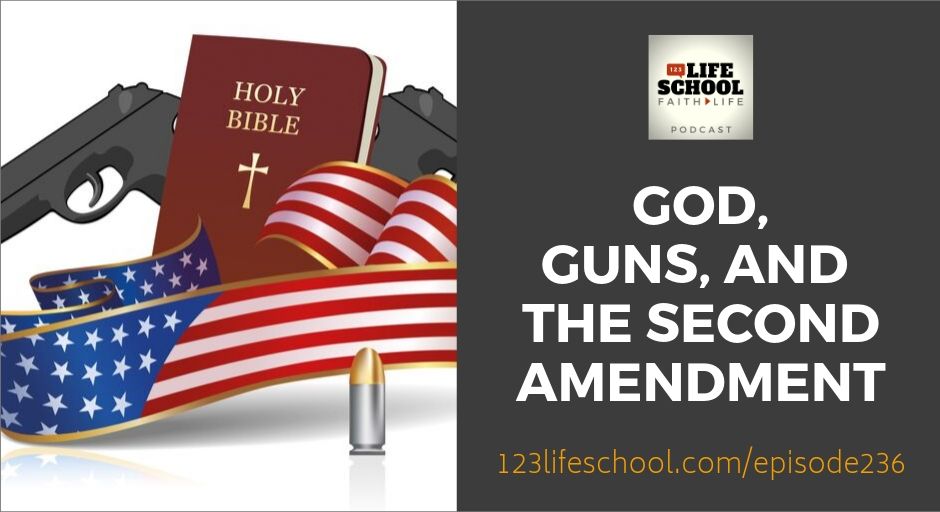 From this episode:
"Understand that the life, privilege and safety you enjoy today in your life is not the same for everyone, but it absolutely does affect how people of other ethnicities, socio-economic levels, and religions view this issue."
Each week the Big 3 will give you immediate action steps to get you started.
Download today's BIG 3 right now. Read and think over them again later. You might even want to share them with others…
Thanks for Listening!
Thanks so much for joining us again this week. Have some feedback you'd like to share? Join us on Facebook and take part in the discussion!
If you enjoyed this episode, please share it using the social media buttons you see at the top of this page or right below.
Also, please leave an honest review for The Lifeschool Podcast on iTunes. Ratings and reviews are extremely helpful and greatly appreciated! They do matter in the rankings of the show, and we read each and every one of them.
Links and Resources Mentioned in This Episode:
Free Download of the Big 3 For Episode #236
Caesar Kalinowski's Website and Blog with Loads of Resources
Missio Publishing – More Missional Books and Resources
In light of today's topics, you might find these posts and videos helpful:
What is the Difference Between Common Grace and Common Good?