103: How To Beat The Fear Of Rejection
Why do we fear rejection and often times feel like weirdos when we try to talk about spiritual topics or even come close to 'sharing our faith'?  In this episode, Caesar and Heath discuss the main reasons people get so scared and freaked out. We'll also give 3 Quick Tips that you can use to change that forever.
Does This Sound Like You (ever)?
I feel awkward and uncomfortable talking about my faith with others.

I tried in the past and it never ended well.

I can remember friends trying to "jam their religion down my throat" before I became a Christian and I vowed never to be that way.

I'm worried that I might ruin my friendships if I bring up Jesus or spiritual things.
We want to help you beat the fear of rejection and move toward greater freedom and confidence in your relationships. This is fast-paced but packed with goodness and immediately valuable nuggets.
In This Episode You'll Learn:
What is at the root of our fears and relational weirdness

3 Quick Tips to beat the fear of rejection

Top reasons people seem so hesitant to talk about spiritual things

Why it's important to take a

much

longer view of "evangelism"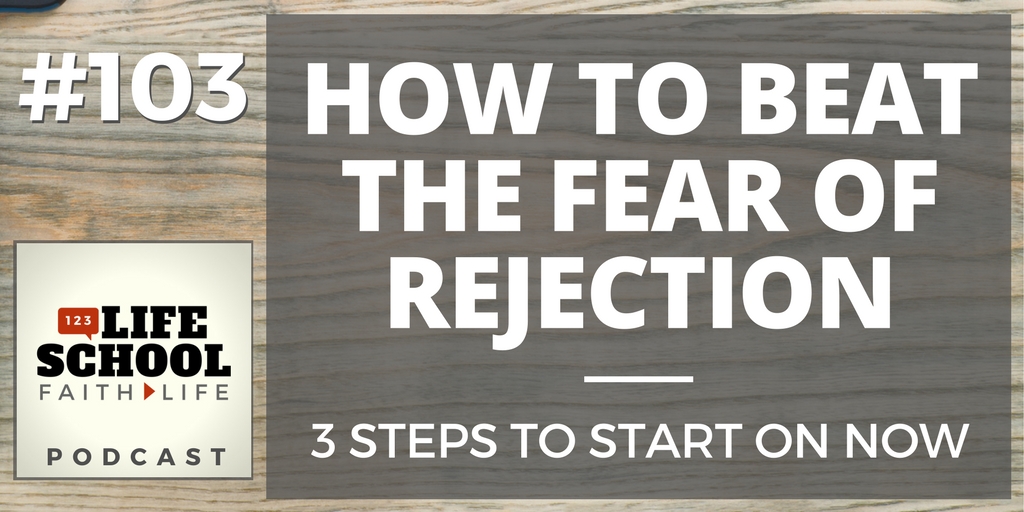 Learning to be open and honest with others–and even speaking the truth in love without it being a tense or weird encounter is really possible. Your on the path now…you can do it!
Each week the Big 3 will give you immediate action steps to get you started.

Download today's BIG 3 right now. Read and think over them again later. You might even want to share them with others…
Thanks for Listening!
Thanks so much for joining us again this week. Have some feedback you'd like to share? Leave a note in the comment section below!
If you enjoyed this episode, please share it using the social media buttons you see at the top, right of this page.
Also, please leave an honest review for The Lifeschool Podcast on iTunes. Ratings and reviews are extremely helpful and greatly appreciated! They do matter in the rankings of the show, and we read each and every one of them.
Links and Resources Mentioned in This Episode: 
Free Download of the Big 3 For Episode #103
You can also get the Big 3 by texting episode103 to the phone number 33444.
Caesar Kalinowski's Website and Blog with Loads of Resources
Missio Publishing – Top Missional Books and Resources