161: How the Bible is Relevant and More Important Than Ever
More and more people are questioning the validity of the relevance of the Bible in today's culture. Is it all true… is it literal or figurative… does it apply to our lives today?
On the Lifeschool Podcast this week, we'll walk you through the most common misunderstandings about the Bible and the ways people read this unique document that are leading to confusion or distrust. We'll give you the tools to properly read the Bible in context to the divine author's original intent.
To study the Bible in a straight comparison to any other book in history starts us off on the wrong foot. And to slice and dice out the parts we don't like or understand leaves us with an incomplete picture. But you can learn to understand this beautiful, powerful, and important book!
In This Episode You'll Learn:
How the Bible was originally, for thousands of years, an oral document.

Why the Bible should not be viewed simply as a history book.

How scripture was originally read together in community and why.

Why understanding the genre of each book in the Bible changes everything.

The importance of reading and understanding the Bible in chronological order.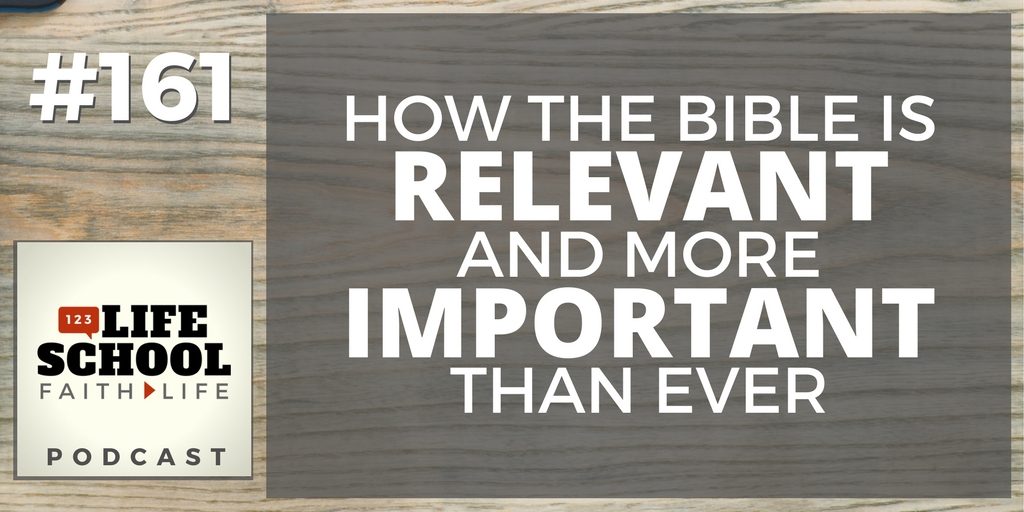 Quote from this episode:
"The Bible is best read and understood as a series of stories, narratives, that God has given to us humans to best understand who he is and what he is like. He proves this over and over as the Story that unfolds really does repeat itself from a zillion angles. All of this shows us what is true about us, our identity and how God sees us and how we get to live in this world and rightly interact with God and care for his creation, which includes other humans."
Each week the Big 3 will give you immediate action steps to get you started.Download today's BIG 3 right now. Read and think over them again later. You might even want to share them with others…
Thanks for Listening!
Thanks so much for joining us again this week. Have some feedback you'd like to share? Join us on Facebook and take part in the discussion!
If you enjoyed this episode, please share it using the social media buttons you see at the top of this page or right below.
Also, please leave an honest review for The Lifeschool Podcast on iTunes. Ratings and reviews are extremely helpful and greatly appreciated! They do matter in the rankings of the show, and we read each and every one of them.

Links and Resources Mentioned in This Episode:
Free Download of the Big 3 For Episode #161
Missio Publishing – More Missional Books and Resources
Caesar Kalinowski's Website and Blog with Loads of Resources

.cf-scroll-wrapper { background: #00000075;}