160: How to Celebrate According to the Gospel
Why do most Christians suck at partying? Shouldn't we be known as the most celebratory people in the world… where everyone we know is really trying to get invited to our parties?
In this episode of the Lifeschool Podcast, we dig deep into historical and biblical proof that our God loves to party. And he is good at it and loves when we celebrate. No more weak excuses that keep us separated from the fun, we'll talk about how to celebrate according to the gospel.
Jesus wants us to see that any picture of his Father we have that does not have at its core, as our central understanding, a celebration where God is our provider, caregiver and protector, is twisted.
In This Episode You'll Learn:
How God built celebration into the very rhythms of life for us.

Why who or what is the focus of our celebrations changes everything.

Why a weekly church service alone was never Jesus' idea of "partying".

How abstinence is a misunderstanding and possible rejection of redemption.

How we get to live as a "reminder and demonstration" in the ways that we party.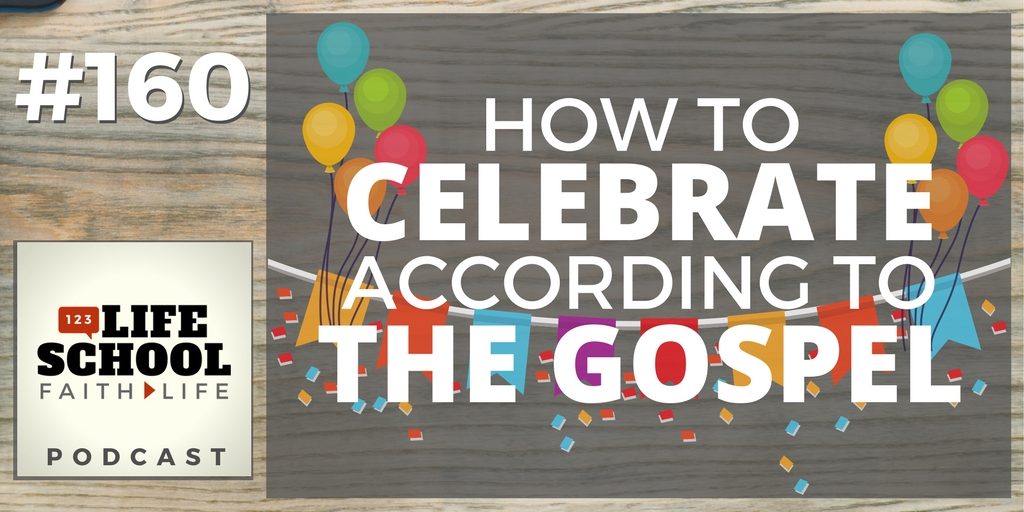 Taking things that God created "good" (and he created everything good) and then using them for our own glory, or abusing them, is at the root of all sin. But fearful abstinence misses the heart of God by a mile. You can learn to celebrate in light of the Gospel… Let's have some fun!
Each week the Big 3 will give you immediate action steps to get you started.Download today's BIG 3 right now. Read and think over them again later. You might even want to share them with others…
Thanks for Listening!
Thanks so much for joining us again this week. Have some feedback you'd like to share? Join us on Facebook and take part in the discussion!
If you enjoyed this episode, please share it using the social media buttons you see at the top of this page or right below.
Also, please leave an honest review for The Lifeschool Podcast on iTunes. Ratings and reviews are extremely helpful and greatly appreciated! They do matter in the rankings of the show, and we read each and every one of them.

Links and Resources Mentioned in This Episode:
Free Download of the Big 3 For Episode #160
Missio Publishing – More Missional Books and Resources
Caesar Kalinowski's Website and Blog with Loads of Resources

.cf-scroll-wrapper { background: #00000075;}