143: How Your Holiday Traditions Can Shape Your Life
As Christmas and all of the holidays roll around once more, you have to wonder… checking off the box of church services, gift giving, meals, and then back to life as usual… are we missing something?
In this episode of the Lifeschool Podcast, we offer hope and suggestions on how your holiday traditions can shape your life going forward throughout the rest of the year.
The holidays are a time when the traditions we enjoy become more and more important with each passing year. And these traditions help shape our family and community identity and how we live the rest of the year.
In This Episode You'll Learn:
Some fun and powerful family traditions that Caesar and Heath practice.

Why these traditions are an important part of our identity as a family.

How these traditions have shaped the lives of our adult children in cool ways.

How our family traditions are a HUGE picture of what God himself is like.

Ways to have your holiday traditions be a picture of the Gospel.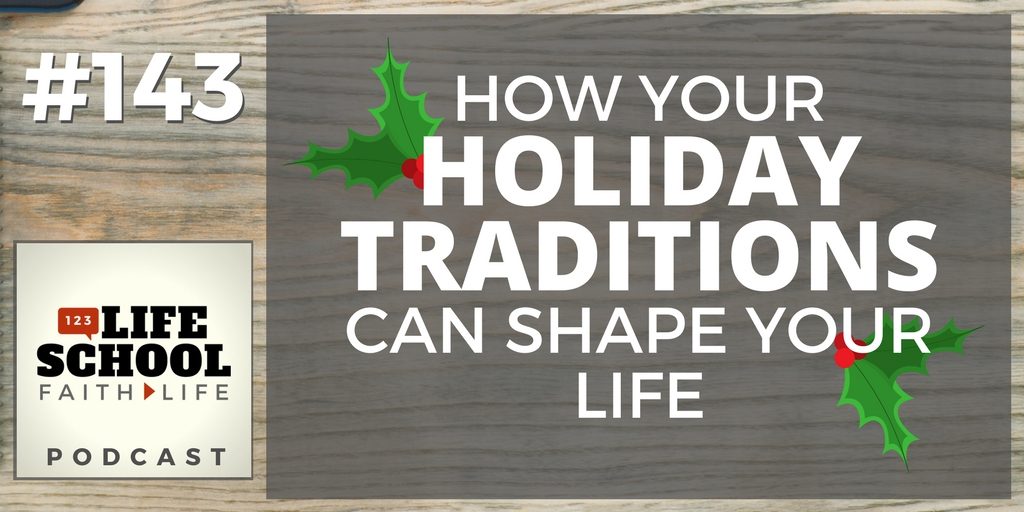 What will be the "aroma and taste" that others experience when they are spending time with your family–during the holidays and throughout the rest of the year? Will it be a foretaste of Heaven and the Kingdom? Remember, that is why Jesus came–so that we would know our Father!
Each week the Big 3 will give you immediate action steps to get you started.
Download today's BIG 3 right now. Read and think over them again later. You might even want to share them with others…
Thanks for Listening!
Thanks so much for joining us again this week. Have some feedback you'd like to share? Join us on Facebook and take part in the discussion!
If you enjoyed this episode, please share it using the social media buttons you see at the top of this page or right below.
Also, please leave an honest review for The Lifeschool Podcast on iTunes. Ratings and reviews are extremely helpful and greatly appreciated! They do matter in the rankings of the show, and we read each and every one of them.

Links and Resources Mentioned in This Episode:
Free Download of the Big 3 For Episode #143
Missio Publishing – More Missional Books and Resources
Caesar Kalinowski's Website and Blog with Loads of Resources