144: Lifeschool Christmas Unplugged
On this very special  "unplugged" episode of the Lifeschool Podcast, Caesar and Heath share a bit of their own family stories connected to Christmas when growing up. They'll also talk about Christmas this year and what they love(d)!
Grab a warm (or cold) drink, get comfy, and let's get to know each other a little better!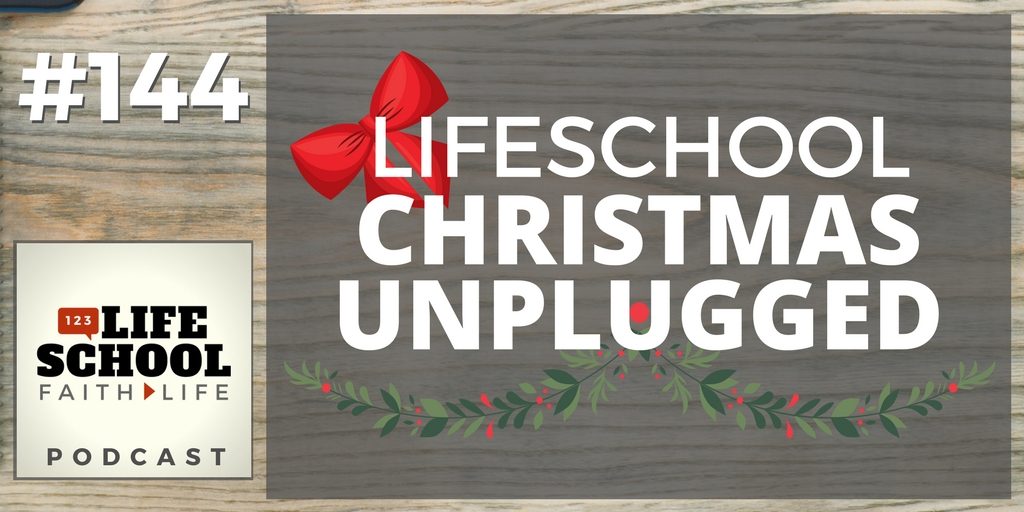 We want to thank you for being a part of this amazing Lifeschool journey with us this year. What a ride! And we sincerely hope that this holiday season is a blessing and that the good news of the Gospel, and the love of our heavenly Father, becomes bigger and more real for you in the year ahead.
Happy Birthday Jesus!
Thanks for Listening!
Thanks so much for joining us again this week. Have some feedback you'd like to share? Join us on Facebook and take part in the discussion!
If you enjoyed this episode, please share it using the social media buttons you see at the top of this page or right below.
Also, please leave an honest review for The Lifeschool Podcast on iTunes. Ratings and reviews are extremely helpful and greatly appreciated! They do matter in the rankings of the show, and we read each and every one of them.

Links and Resources Mentioned in This Episode:
Missio Publishing – More Missional Books and Resources
Caesar Kalinowski's Website and Blog with Loads of Resources