176: Why You Need Gospel Motivation In Your Life (Part 2)
It's easy to listen to sermons and read books on theology and missional living… nod our heads in agreement… yet very little change happens in our lives. Jesus made some surprising (maybe unreasonable?) commands to his potential disciples.
This week on the Lifeschool Podcast, we continue our talk on Gospel Motivation and why what we truly believe will become evident by the work of our hands and the patterns of our lives.
This is not just a message for "leaders", but it is really a message about the gospel and how it changes our affections and reshapes every area of life.
In This Episode You'll Learn:
Jesus' surprising commands to his potential disciples.

Why we are all full-time, paid missionaries regardless where we work.

Ways to look at a leader's life to see if they are being motivated by the gospel.

Why you absolutely cannot make a mature disciple without 3 crucial things.

Where the power to live out of a gospel motivation comes from.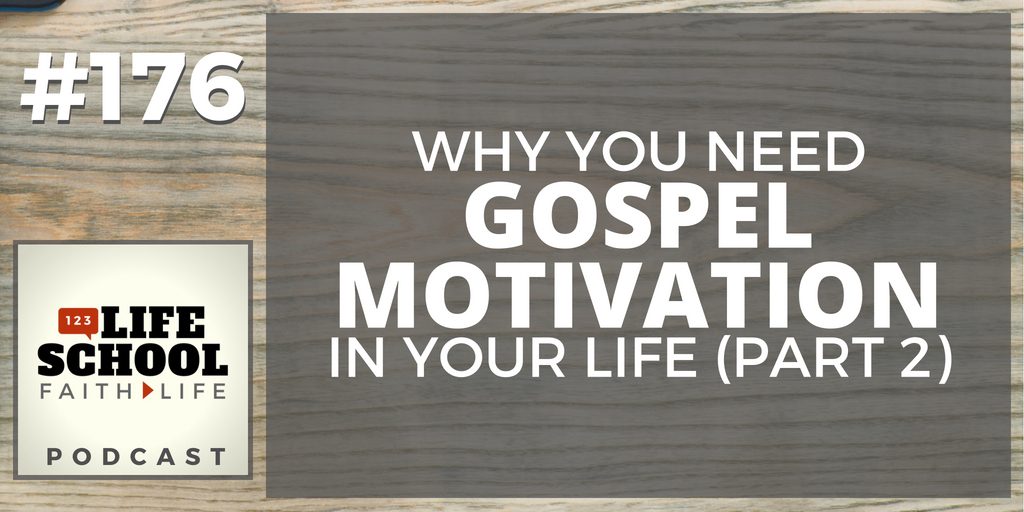 From this episode:
"It can be hard to rightly motivate people on mission… we have well-worn grooves, patterns, and language that end up being more law than grace, more hard work than gospel freedom. To grow in your gospel fluency and learn the "language of the gospel", I want to invite you to a powerful free training and webinar I'm hosting… The Gospel in Everyday Life.
Reserve your spot now. I know of no other training that can change your life as much in one hour!"
Each week the Big 3 will give you immediate action steps to get you started.
Download today's BIG 3 right now. Read and think over them again later. You might even want to share them with others…
Thanks for Listening!
Thanks so much for joining us again this week. Have some feedback you'd like to share? Join us on Facebook and take part in the discussion!
If you enjoyed this episode, please share it using the social media buttons you see at the top of this page or right below.
Also, please leave an honest review for The Lifeschool Podcast on iTunes. Ratings and reviews are extremely helpful and greatly appreciated! They do matter in the rankings of the show, and we read each and every one of them.

Links and Resources Mentioned in This Episode:
Free Download of the Big 3 For Episode #176
Free training webinar Caesar mentioned – Gospel in Everyday Life
Caesar Kalinowski's Website and Blog with Loads of Resources
Missio Publishing – More Missional Books and Resources
In light of today's topics, you might find these resources helpful:

.cf-scroll-wrapper { background: #00000075;}