175: Why You Need Gospel Motivation In Your Life
"I have a whole bunch of people that have bought into this missional community thing and lifestyle–living like missionaries in our city–but HOW do you keep them motivated? They start out all fired up, but after a while, they seem to fizzle out."  Sound familiar?
This week on the Lifeschool Podcast, we talk about why you need Gospel Motivation to lead your church, small group, or family toward a life on mission with God… and what happens when you don't.
For those of us that were raised in the church, there is a sense of the law and legalism when it comes to having a motivation to live on mission with God. Legalism, at times, produces outward change but not on a lasting heart level. Using "should" and "supposed to" only leads to fear or self-righteousness. Neither of these are good motivators if you want to sustain a lifestyle and movement within your tribe.
In This Episode You'll Learn:
How the 'American Dream' life may be a smokescreen in your life and a convenient excuse for not living on mission.

Why what you believe in your head will change what you believe in your heart.

How the gospel changes ALL of our motivations, affections, and even our locations.

Why a "Christian life" lived under the wrong motivation is not attractive to non-believers.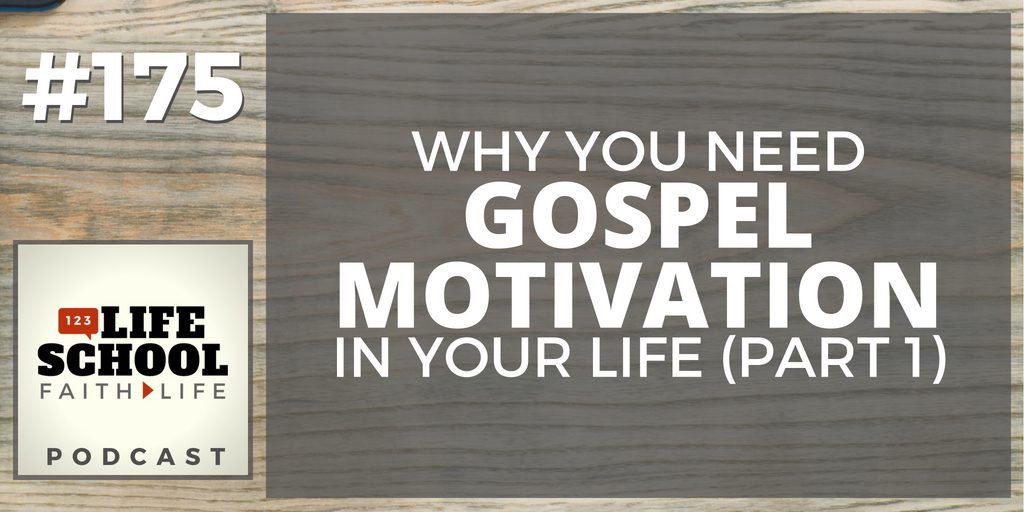 From this episode:
"The Good News of Jesus comes into our lives with the reality that we are both horribly sinful and needy AND more loved and accepted than we could ever hope for. We have new, eternal life as our inheritance. No possible carrot could entice or fulfill beyond this. There is no condemnation for us in Christ; gone are any sticks that would beat or shame us into action. Love is our clarion call and gratefulness is our motivation!"
Each week the Big 3 will give you immediate action steps to get you started.
Download today's BIG 3 right now. Read and think over them again later. You might even want to share them with others…
Thanks for Listening!
Thanks so much for joining us again this week. Have some feedback you'd like to share? Join us on Facebook and take part in the discussion!
If you enjoyed this episode, please share it using the social media buttons you see at the top of this page or right below.
Also, please leave an honest review for The Lifeschool Podcast on iTunes. Ratings and reviews are extremely helpful and greatly appreciated! They do matter in the rankings of the show, and we read each and every one of them.

Links and Resources Mentioned in This Episode:
Free Download of the Big 3 For Episode #175
Free training webinar Caesar mentioned – Gospel in Everyday Life
Caesar Kalinowski's Website and Blog with Loads of Resources
Missio Publishing – More Missional Books and Resources
In light of today's topics, you might find these resources helpful:

.cf-scroll-wrapper { background: #00000075;}