145: How to Start the New Year on the Right Foot
Here comes another opportunity to grow… change… improve our lives and relationships again. The New Year. Are you getting started on resolutions, planning or goal setting to make sure you don't just sorta slide into another year?
In this episode of the Lifeschool Podcast, we'll give you some immediate steps to help you live with greater intentionality in the areas of your life that are really important.
Most people spend a lot more time planning their vacation each year than stewarding the areas of life and ministry that are truly important. Learning to evaluate and intentionally grow in the "5 Treasures" of life will transform the way you look at goal setting and new year's resolutions forever.
In This Episode You'll Learn:
3 Things to Avoid

as you turn an eye toward next year.

5 Areas of your life that are more important than anything else when planning.

Why we often measure and set goals for the

wrong

things each year.

Immediate steps to help you start the New Year on the right foot.

Caesar's '5 Treasures Evaluation Tool'  [Free Download]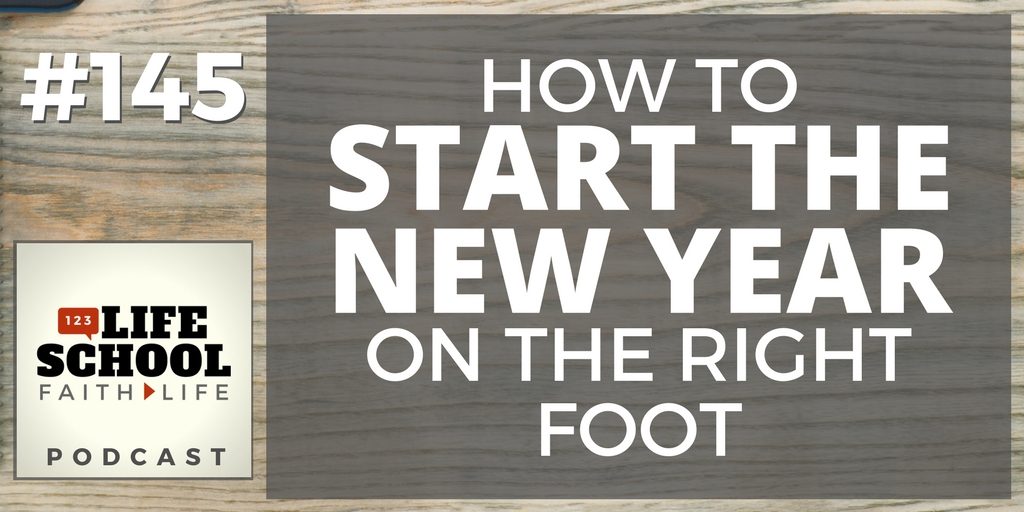 Time is unlike any other resource in the world: once it's "spent" you cannot get it back. You can't get more of it. Being serious about what you truly value and stewarding your time and treasures is honoring to God, and a big part of our discipleship and the discipleship of others.
Each week the Big 3 will give you immediate action steps to get you started.
Download today's BIG 3 right now. Read and think over them again later. You might even want to share them with others…
Thanks for Listening!
Thanks so much for joining us again this week. Have some feedback you'd like to share? Join us on Facebook and take part in the discussion!
If you enjoyed this episode, please share it using the social media buttons you see at the top of this page or right below.
Also, please leave an honest review for The Lifeschool Podcast on iTunes. Ratings and reviews are extremely helpful and greatly appreciated! They do matter in the rankings of the show, and we read each and every one of them.

Links and Resources Mentioned in This Episode:
Free Download of the Big 3 For Episode #145
Download this 5 Treasures Evaluation Tool to set you up for future planning.
Missio Publishing – More Missional Books and Resources
Caesar Kalinowski's Website and Blog with Loads of Resources