158: Are You Believing What God Says About You?
Let's be honest: the life you lead isn't what you've always dreamt. And maybe the person you've become isn't who you've always imagined. God longs to redeem the story of your life and set you on the path to reclaim your dreams… His dreams. Are you ready?
In this episode of the Lifeschool Podcast, Caesar and Heath speak with author and international church leader, Jo Saxton. Her insights into who God made you to be are refreshing and may encourage you to reexamine a few things in your life.
Born to Nigerian parents and raised in London, Jo brings a multi-cultural and international perspective to leadership. She challenges societal stereotypes and helps people discover who they truly are, by seeing themselves the way God sees them. You will LOVE this interview!
In This Episode You'll Learn:
How we begin to believe lies about ourselves.

How to silence the lies we are hearing.

Why God's view of who you are changes how you see yourself in powerful ways.

How you may have lost your unique "voice" and how to get it back.

Practical steps for moving toward your true and exceptional identity.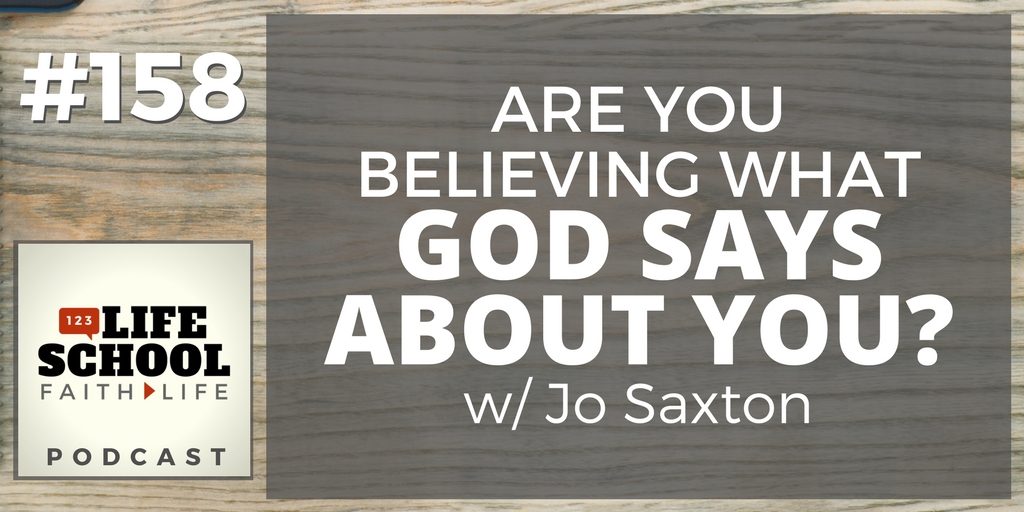 Is this the life you were meant to live? God sees all you've struggled to hide. He hears the voice inside you that others have silenced. He knows the potential and purpose that no one valued. God will redeem your story if you will let him.
Each week the Big 3 will give you immediate action steps to get you started.
Download today's BIG 3 right now. Read and think over them again later. You might even want to share them with others…
Thanks for Listening!
Thanks so much for joining us again this week. Have some feedback you'd like to share? Join us on Facebook and take part in the discussion!
If you enjoyed this episode, please share it using the social media buttons you see at the top of this page or right below.
Also, please leave an honest review for The Lifeschool Podcast on iTunes. Ratings and reviews are extremely helpful and greatly appreciated! They do matter in the rankings of the show, and we read each and every one of them.

Links and Resources Mentioned in This Episode:
Free Download of the Big 3 For Episode #158
Jo's book: The Dream of You
Missio Publishing – More Missional Books and Resources
Caesar Kalinowski's Website and Blog with Loads of Resources