150: This is Why Your Church Isn't Growing and Maturing
When we talk about how mature our church is, we often think about age, structures, and programs. But the church is none of those; the Church is people. Are your people mature?
In this episode of the Lifeschool Podcast, we talk about why your church isn't growing or maturing with our very special guest, Alan Hirsch. Alan is a leading voice in the missional movement of the Christian West and a heck of a great guy!
Jesus gave the Church–his church, his family–everything they would need for unity, maturity, and fullness of life. And YOU are part of that gift… but maybe you missed it, and maybe you're experiencing things in your church that can be solved by re-examining what the Bible actually teaches about all of this.
In This Episode You'll Learn:
A surprisingly simple "key" to unity and maturity found in Ephesians 4.

How to view leadership and ministry through a biblical perspective.

Why you are a gift to

your

church and community, given by Jesus himself!

What happens in a church that doesn't recognize and embrace all 5 of Jesus' gifts.

The essential characteristics of apostolic movements and how to restructure the church and ministry.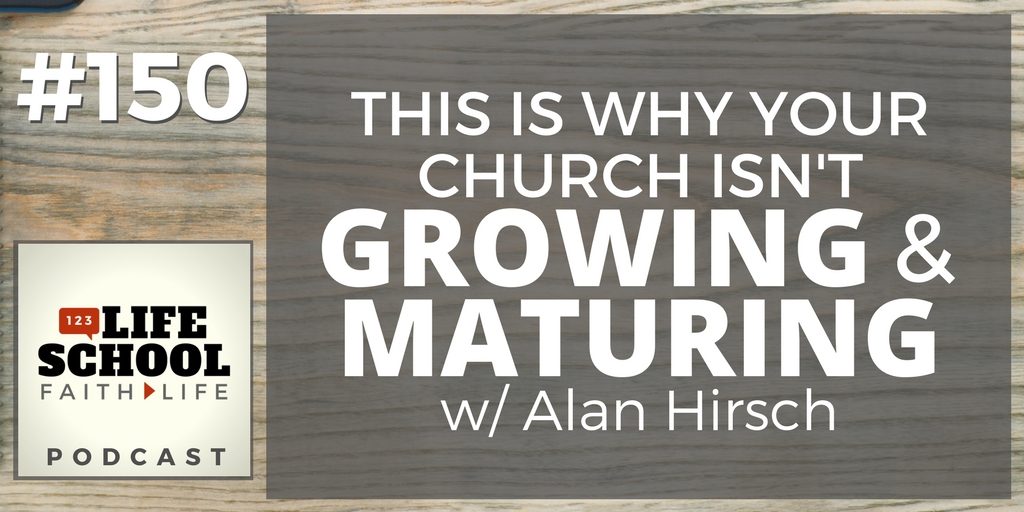 For far too long now the church has tried to extend the logic and impact of Jesus' ministry on its own terms, and yet there is clear guidance from Scripture itself as to how the church can be the fullness of Christ in the world.
Each week the Big 3 will give you immediate action steps to get you started.
Download today's BIG 3 right now. Read and think over them again later. You might even want to share them with others…
Thanks for Listening!
Thanks so much for joining us again this week. Have some feedback you'd like to share? Join us on Facebook and take part in the discussion!
If you enjoyed this episode, please share it using the social media buttons you see at the top of this page or right below.
Also, please leave an honest review for The Lifeschool Podcast on iTunes. Ratings and reviews are extremely helpful and greatly appreciated! They do matter in the rankings of the show, and we read each and every one of them.

Links and Resources Mentioned in This Episode:
Free Download of the Big 3 For Episode #150
The Permanent Revolution Playbook
5Q: Reactivating the Original Intelligence and Capacity of the Body of Christ
Take the Free five-fold survey here.
Missio Publishing – More Missional Books and Resources
Caesar Kalinowski's Website and Blog with Loads of Resources