Maybe You've Never Really Tried "Missional"
Many church leaders think they've tried "missional community" before, and it failed. But actually… maybe they haven't. Often, they've only tried more religion and new "DO to BE" activities with hipper language. That won't get it done!
This week on the Lifeschool Podcast, we look at the difference between talking a good missional game and really living in a community that is radically focused on discipleship as a lifestyle.
In This Episode You'll Learn:
One of the most common reasons that missional communities fail.
Why our best intentions at living on mission often turn into new "law".
The difference between religion and the gospel of grace.
How to get the help to make authentic missional living a reality.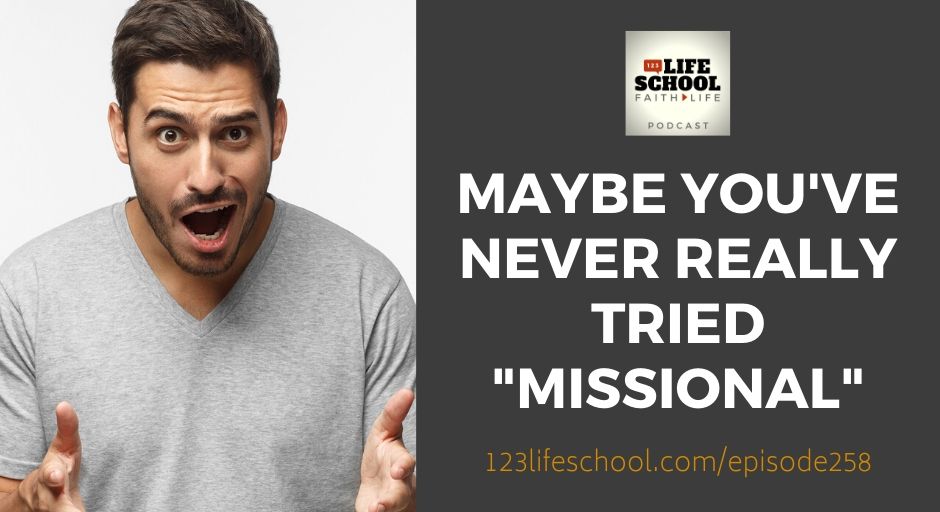 From this episode:
"Often folks that say they've tried to start missional communities actually only tried decentralized religious activities. They lay out a list of what folks are supposed to DO when they get together (all of this quickly becomes and feels like LAW), and they wonder why no one is that into it… and especially their not-yet believing friends who really want very little to do with these supposed new religious activities."
Each week the Big 3 will give you immediate action steps to get you started.
Download today's BIG 3 right now. Read and think over them again later. You might even want to share them with others…
Thanks for Listening!
Thanks so much for joining us again this week. Have some feedback you'd like to share? Join us on Facebook and take part in the discussion!
If you enjoyed this episode, please share it using the social media buttons you see at the top of this page or right below.
Also, please leave an honest review for The Lifeschool Podcast on Apple Podcasts or wherever you listen. Ratings and reviews are extremely helpful and greatly appreciated! They do matter in the rankings of the show, and we read each and every one of them.
Links and Resources Mentioned in This Episode:
Free Download of the Big 3 For Episode #258
Everyday Disciple Incubator (Cohorts starting in April)
In light of today's topic, you might also find this helpful:
The First Time I Tried Starting a Missional Community I Failed