186: Why Our Leaders Need to Reimagine the Church
The Church has been run in much the same way for decades; we've run programs, services, built buildings, and held conferences. I wonder if we've really achieved the thing that is most on the heart of God?
This week on the Lifeschool Podcast, we talk with author and movement leader, Nic Harding, and try and explain why our leaders need to reimagine the church as it functions today.
For many of us caught up in the treadmill of Church activity, we've lost sight of the abundant life Jesus offers us. Needless, stress-inducing busyness is a sure sign that we have got something badly wrong. But joy and a truly abundant life is the hallmark of getting this right. You in?
In This Episode You'll Learn:
How to clarify the "win" that Jesus gave us for the Church.

What to do when you find yourself WAY TOO busy (and stressed) leading in the Church.

How discovering your true purpose will set you free from crazy, religious busyness,

Great resources for walking step-by-step in making disciples and developing leaders.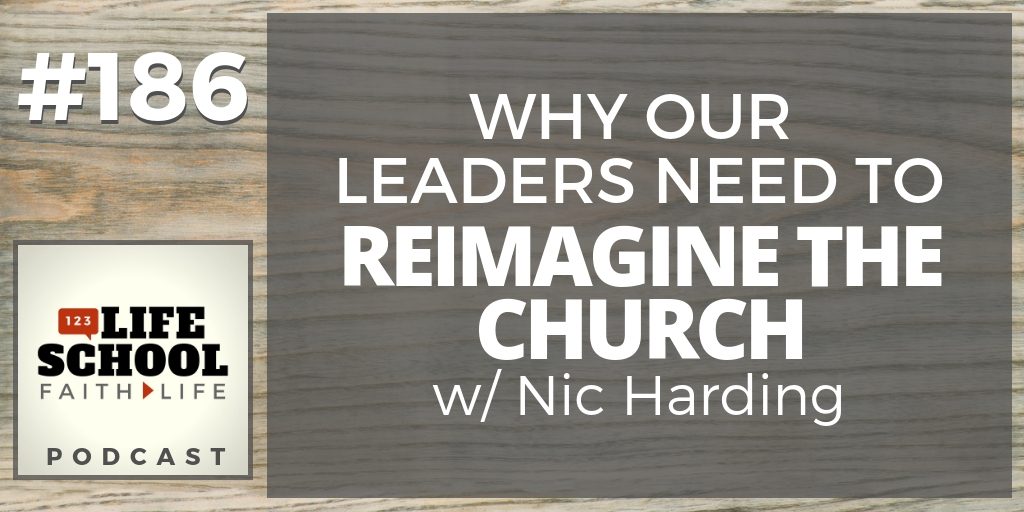 From this episode:
"If you're a leader in the Church today, are you focusing your energies and living your life for the approval of others… the board, the elders, the congregation… or living in the truth that you are a child of the King, who is your loving Father?"
Each week the Big 3 will give you immediate action steps to get you started.
Download today's BIG 3 right now. Read and think over them again later. You might even want to share them with others…
Thanks for Listening!
Thanks so much for joining us again this week. Have some feedback you'd like to share? Join us on Facebook and take part in the discussion!
If you enjoyed this episode, please share it using the social media buttons you see at the top of this page or right below.
Also, please leave an honest review for The Lifeschool Podcast on iTunes. Ratings and reviews are extremely helpful and greatly appreciated! They do matter in the rankings of the show, and we read each and every one of them.

Links and Resources Mentioned in This Episode:
Free Download of the Big 3 For Episode #186
Get Nic's book: Reimagine Church and $250 in bonus materials (Free!)
Missio Publishing – More Missional Books and Resources
Caesar Kalinowski's Website and Blog with Loads of Resources
In light of today's topics, you might find these posts and videos helpful: