112: It's Time to Reinvent the Church
Has the church substituted fun in the place of adventure? And the frontiers for the pew? This week Caesar and Heath talk with author, church planter and our pal, Peyton Jones. His new book "Reaching The Unreached" is a call to convert pew jockeys into missionaries and awake the sleeping giant of Christ's church in our day. And he's a fun guy!
Peyton helps put a new light on the fact that God uses ordinary people in everyday life to show his love. And how rather than waiting for people to emerge as leaders, we need to be calling up those around us to a greater kingdom adventure and lifestyle. And this includes YOU!
In This Episode You'll Learn:
Creative ideas for being with and reaching into your culture
How to look for the "next ordinary" leaders among you
What happens when the Church loses her Mission
The role the Holy Spirit plays in our lives when we live "on mission"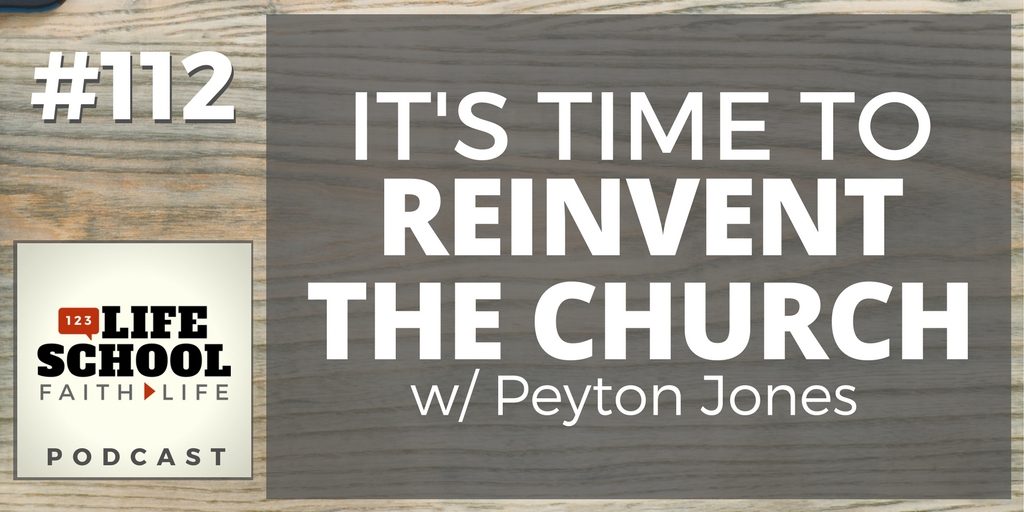 Jesus' call to make disciples is to be held as our primary mission and reason to exist, gather, and plant churches. Let's find the new "ordinary" leaders who will cross the yard, cross the street, and cross the globe.
Each week the Big 3 will give you immediate action steps to get you started.

Download today's BIG 3 right now. Read and think over them again later. You might even want to share them with others…
Thanks for Listening!
Thanks so much for joining us again this week. Have some feedback you'd like to share? Leave a note in the comment section below!
If you enjoyed this episode, please share it using the social media buttons you see at the top, right of this page.
Also, please leave an honest review for The Lifeschool Podcast on iTunes. Ratings and reviews are extremely helpful and greatly appreciated! They do matter in the rankings of the show, and we read each and every one of them.
Links and Resources Mentioned in This Episode: 
Free Download of the Big 3 For Episode #112
Get Peyton Jone's book, Reaching the Unreached: Becoming Raiders of the Lost Art

Caesar Kalinowski's Website and Blog with Loads of Resources
Missio Publishing – More Missional Books and Resources