113: Breaking the Myth of Introverts and Extroverts
The topic of introversion and extroversion is one of the MOST misunderstood distinctions connected to personality types. Almost no one seems to understand these differences in personalities and people. In this episode we will break down some of the myths connected with this and learn how both introverts and extroverts contribute to the success of living together as a family on mission.
It's important to understand that there are times when all of us feel more introverted and need to be alone or seek a quiet place. I seem to remember Jesus doing this from time to time.
There are also times when even the most introverted among us go to parties, function socially and have a good time. Again, Jesus did this pretty often as well. We all possess elements of both introversion and extroversion.
In This Episode You'll Learn:
How introversion has nothing to do with "being shy"
Why extroverts don't always have to be the life of the party
How spouses that are on opposite ends of this can better understand each other
How the culture has taught us to hide our self-love behind these distinctions
Why we need each other in community to be more fully like Jesus and make disciples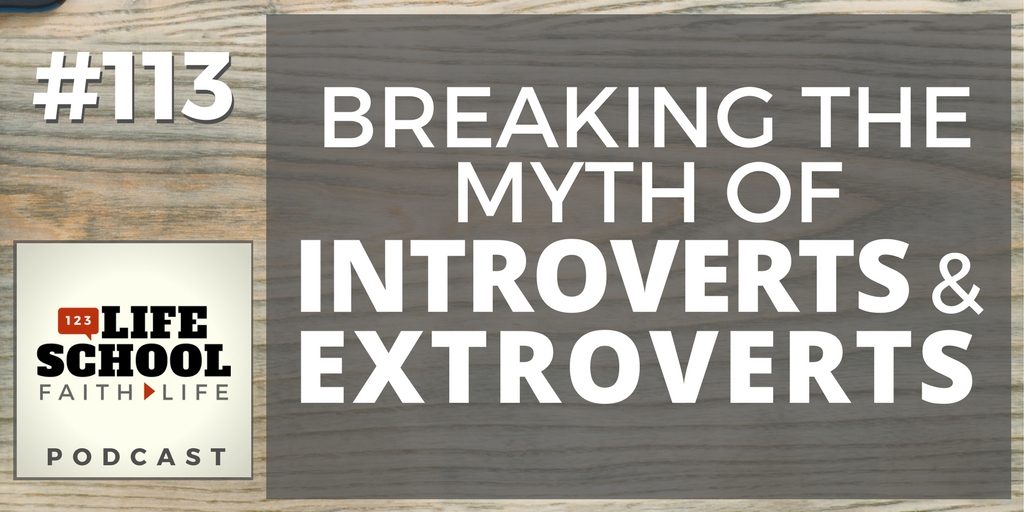 Remember, whether introverted or extroverted God has gifted you differently than others AND he knows who will be a good fit for you relationally. Let God lead you to those "people of peace" who will love you for who you are.
Extroverts are great for drawing a crowd, and introverts are more naturally drawn to fewer folks but go deeper into relationship. We need both! in our missional communities.
Each week the Big 3 will give you immediate action steps to get you started.

Download today's BIG 3 right now. Read and think over them again later. You might even want to share them with others…
Thanks for Listening!
Thanks so much for joining us again this week. Have some feedback you'd like to share? Leave a note in the comment section below!
If you enjoyed this episode, please share it using the social media buttons you see at the top, right of this page.
Also, please leave an honest review for The Lifeschool Podcast on iTunes. Ratings and reviews are extremely helpful and greatly appreciated! They do matter in the rankings of the show, and we read each and every one of them.
Links and Resources Mentioned in This Episode: 
Free Download of the Big 3 For Episode #113
Caesar Kalinowski's Website and Blog with Loads of Resources
Missio Publishing – More Missional Books and Resources