149: How to Share Your Faith Without Being Weird
If you're like most people I know, you probably don't share your faith all that often. It can feel creepy or just plain awkward, and there's always that fear of rejection.
In this episode of the Lifeschool Podcast, we talk about how to share your faith without being weird and how your "good news" can actually sound like good news to people. (Really.)
If you're not sure how to share your faith with others, or just afraid to get started, this episode will unlock your heart and light a new path for you. This is gonna be fun!
In This Episode You'll Learn:
Something

everyone

has in common that is a giant "aha!" when it comes to sharing your faith.

Why resting in the reality of God's love for

you

is the starting point.

A way to flip the usual conversation about God and religion upside down.

How the Good News can actually sound like good news to folks.

How this way is not about hiding God's truth or watering down anything.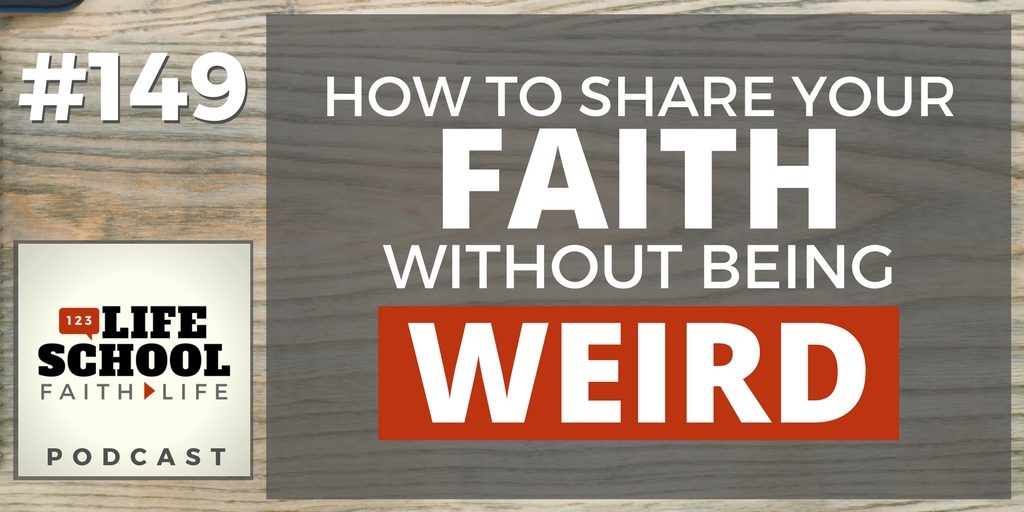 You have never looked into the face of another person who is not an image bearer of God. No matter how broken, filthy, addicted, violent, or confused someone may seem—God's image is never completely marred or removed from them. (Nor from you, for that matter.) With a little practice and faith you can learn how to simply, yet powerfully, "notice" that in others.
Each week the Big 3 will give you immediate action steps to get you started.
Download today's BIG 3 right now. Read and think over them again later. You might even want to share them with others…
Thanks for Listening!
Thanks so much for joining us again this week. Have some feedback you'd like to share? Join us on Facebook and take part in the discussion!
If you enjoyed this episode, please share it using the social media buttons you see at the top of this page or right below.
Also, please leave an honest review for The Lifeschool Podcast on iTunes. Ratings and reviews are extremely helpful and greatly appreciated! They do matter in the rankings of the show, and we read each and every one of them.

Links and Resources Mentioned in This Episode:
Free Download of the Big 3 For Episode #149
Missio Publishing – More Missional Books and Resources
Caesar Kalinowski's Website and Blog with Loads of Resources