How to Effectively Identify Your Next Leaders
Whether it's in your church, non-profit, or missional community, if you are looking to grow, you'll need to develop your next generation of leaders. How will you know who they are? There are certain qualities people exhibit that you can be looking for to identify the best and potentially most competent leaders.
This week on the Lifeschool Podcast, we talk about how to effectively identify your next leaders. We'll show you what to look for and how to spot faithful, servant leaders that are right in your midst already.
In This Episode You'll Learn:
Why models from the business world are not always good when looking for church leaders.
How to start noticing the servant leaders you already have around you.
Three questions to ask yourself to know who specifically to develop as leaders.
5 Qualities you want to look for in anyone you place in a position of leadership.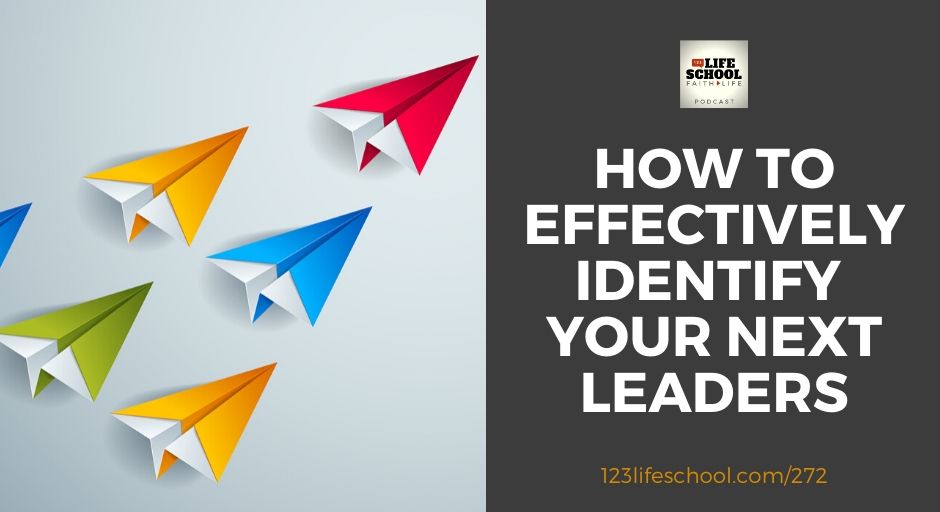 From this episode:
"Competency is something that can be developed in any person who has character and capacity. In my experience, those with high capacity are continuous learners and develop new competencies all the time. I put competency at the end of the list because, to be honest, it is something of a "second-tier" concern. It matters, but not as much as the others."
Each week the Big 3 will give you immediate action steps to get you started.

Download today's BIG 3 right now. Read and think over them again later. You might even want to share them with others…
Thanks for Listening!
Thanks so much for joining us again this week. Have some feedback you'd like to share? Join us on Facebook and take part in the discussion!
If you enjoyed this episode, please share it using the social media buttons you see at the top of this page or right below.
Also, please leave an honest review for The Lifeschool Podcast on Apple Podcasts or wherever you listen. Ratings and reviews are extremely helpful and greatly appreciated! They do matter in the rankings of the show, and we read each and every one of them.
Links and Resources Mentioned in This Episode:
Free Download of the Big 3 For Episode #272
Who Are Your Next Leaders? (w/5 Cs) FREE Download
Caesar's website with loads of free discipleship resources.
Missio Publishing – More Missional Books and Resources