The High Value of Asynchronous Discipleship
Building trust with others in person or online is key to making disciples of Jesus. Removing any barriers to the growth of these relationships is honoring to God. How might you begin to move past your own preferences, past experiences, or traditions to engage in new forms of discipleship? 

This week on the Lifeschool Podcast, we talk about methods of asynchronous discipleship that are having a powerful impact on the way we interact as God's family on mission. Are you up for it?
In This Episode You'll Learn:
Why online gatherings are not a "forsaking of the gathering of the saints."
How God has always given us new ways to build relationships and stay connected.
Ways that synchronous, asynchronous, and hybrid methods of discipleship are emerging.
Powerful ideas for releasing more people into leadership.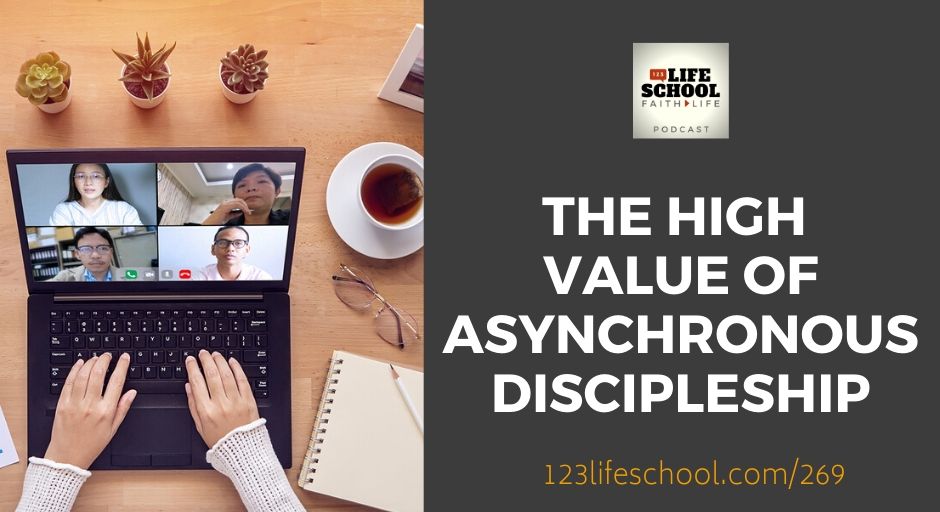 From this episode:
"I know there is some fear or pushback from certain people, often those who were not raised in the current online, social media, and social connection times we live in… they say that online relationships and interactions are not real relationships or that people hide their real self and only show the parts of them they want you to see. It turns out that there are actually some pretty startling advantages to all of this."
Each week the Big 3 will give you immediate action steps to get you started.

Download today's BIG 3 right now. Read and think over them again later. You might even want to share them with others…
Thanks for Listening!
Thanks so much for joining us again this week. Have some feedback you'd like to share? Join us on Facebook and take part in the discussion!
If you enjoyed this episode, please share it using the social media buttons you see at the top of this page or right below.
Also, please leave an honest review for The Lifeschool Podcast on Apple Podcasts or wherever you listen. Ratings and reviews are extremely helpful and greatly appreciated! They do matter in the rankings of the show, and we read each and every one of them.
Links and Resources Mentioned in This Episode:
Free Download of the Big 3 For Episode #269
Caesar' Website with loads of Discipleship Resources
Missio Publishing – More Missional Books and Resources
In light of today's topic, you might also find this helpful:
Are You Really a Friend of Sinners?