Gospel Fluency and COVID-19 Fears
Does the worldwide coronavirus crisis have you feeling anxious, out of control, afraid, or angry? You don't have to stay in that place! The gospel speaks good news to all of this and can transform your mind, heart, and response right away. Do you know how to speak hope and freedom into all of this?!
With all of the fear surrounding our hearts and lives connected to COVID-19, this week on the Lifeschool Podcast, we look deeply at the lies we may be believing, and how gospel-fluency can replace lies with truth.
In This Episode You'll Learn:
Why we need to be growing in gospel-fluency today more than ever.
How all fear, anxiety, and sin comes from lies we believe about God.
4 simple questions that lead us to the truth of the gospel for any issue.
How the gospel replaces fear and anxiety with hope and trust.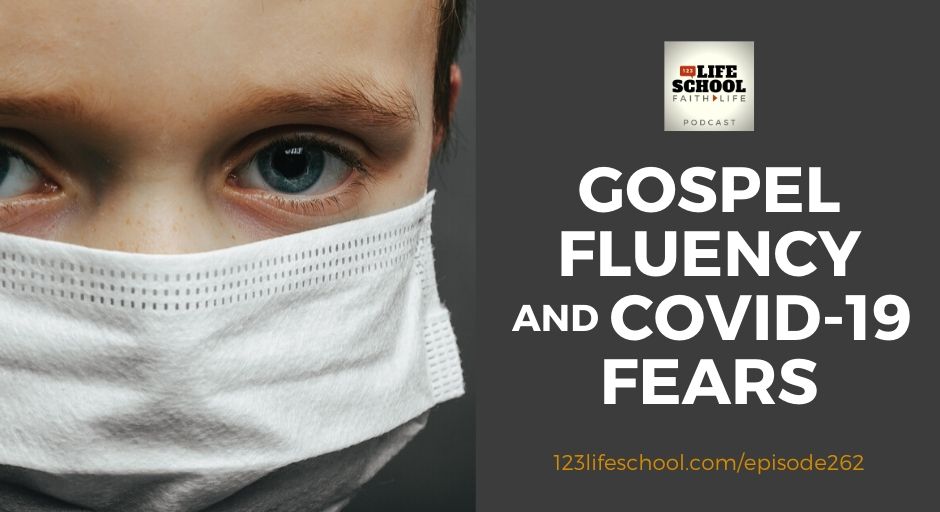 From this episode:
"Here is what is actually true of us… We do not have to choose fear and self-protection. We are dearly loved sons and daughters of a perfect Father who know all of our needs! God is powerful enough to take care of all of life…and He has made us co-heirs of His resources and power (Holy Spirit). We can do all things through Christ Jesus. We are servants (like Jesus) who live in freedom from fear. We are unconditionally loved regardless of how perfectly/imperfectly we respond during this situation."
Each week the Big 3 will give you immediate action steps to get you started.
Download today's BIG 3 right now. Read and think over them again later. You might even want to share them with others…
Thanks for Listening!
Thanks so much for joining us again this week. Have some feedback you'd like to share? Join us on Facebook and take part in the discussion!
If you enjoyed this episode, please share it using the social media buttons you see at the top of this page or right below.
Also, please leave an honest review for The Lifeschool Podcast on Apple Podcasts or wherever you listen. Ratings and reviews are extremely helpful and greatly appreciated! They do matter in the rankings of the show, and we read each and every one of them.
Links and Resources Mentioned in This Episode:
Free Download of the Big 3 For Episode #262
Everyday Disciple Incubator (Cohorts starting in April)
Caesar Kalinowski's Website and Blog with Loads of Resources
Missio Publishing – More Missional Books and Resources