WWJD During This Pandemic?
As Christians, we rack our brains for ways to build trust and relationships with people in our neighborhoods and cities. And we often hide behind the facade of, "Everyone's just too busy to get together much…" Not anymore.
This week on the Lifeschool Podcast, we ask, "What would Jesus do during this pandemic?" What would he focus on, and how would he prioritize his time with his disciples and those that did not yet believe in him?
In This Episode You'll Learn:
How Jesus stayed radically focused on his mission–all the time.
Why what you do with people right now makes a huge impact.
How to recalibrate Jesus' UP/IN/OUT priorities during this pandemic.
30+ ways to be with and bless your community and others while being safe, yet intentional.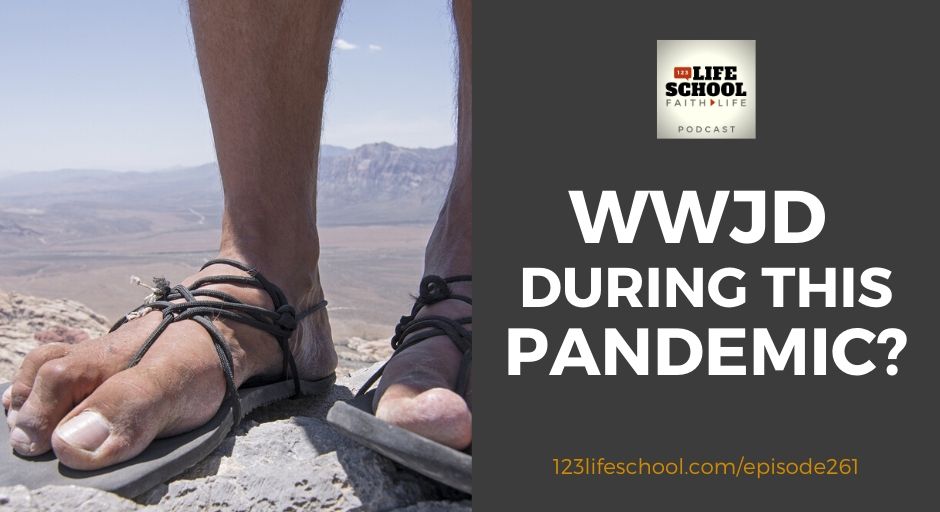 From this episode:
"After all of the mandated isolation and fear is starting to go away and people are dying for closer connections and time with people, who will they be thinking about? The people that socially distanced themselves from them, the folks they've not heard from much for several weeks or longer? Or will they be drawn to those who loved them and treated them like family, like they cared about them during this scary time?"
Each week the Big 3 will give you immediate action steps to get you started.
Download today's BIG 3 right now. Read and think over them again later. You might even want to share them with others…
Thanks for Listening!
Thanks so much for joining us again this week. Have some feedback you'd like to share? Join us on Facebook and take part in the discussion!
If you enjoyed this episode, please share it using the social media buttons you see at the top of this page or right below.
Also, please leave an honest review for The Lifeschool Podcast on Apple Podcasts or wherever you listen. Ratings and reviews are extremely helpful and greatly appreciated! They do matter in the rankings of the show, and we read each and every one of them.
Links and Resources Mentioned in This Episode:
Free Download of the Big 3 For Episode #261
Zoom.us Freeconferencecall.com
Everyday Disciple Incubator (Cohorts starting in April)
FREE Video Series: Boost Your Church Growth and Unity
5 HUGE Leadership and Discipleship Mistakes