136: Why You Need to Get to Know the Holy Spirit
If you are unsure of what or exactly who the Holy Spirit is, then this episode is for you.
Today on the Lifeschool podcast, we talk about this least known and most misunderstood member of the Trinity, and we'll show you why you need to get to know the Holy Spirit.
Depending on your upbringing or past church experience, you may be "all about" the Spirit… or you may see the Holy Spirit as the weird uncle of the Trinity; he shows up once in awhile to utter some strange words, and you sorta politely wait for him to leave.
In This Episode You'll Learn:
Who the Holy Spirit is (a person).
The role the Spirit played throughout scripture.
How Jesus was led and empowered his entire ministry by the Spirit.
Why most pastors try and assume the role that the Spirit should have in their churches.
Natural ways to begin to have a daily relationship with the Holy Spirit.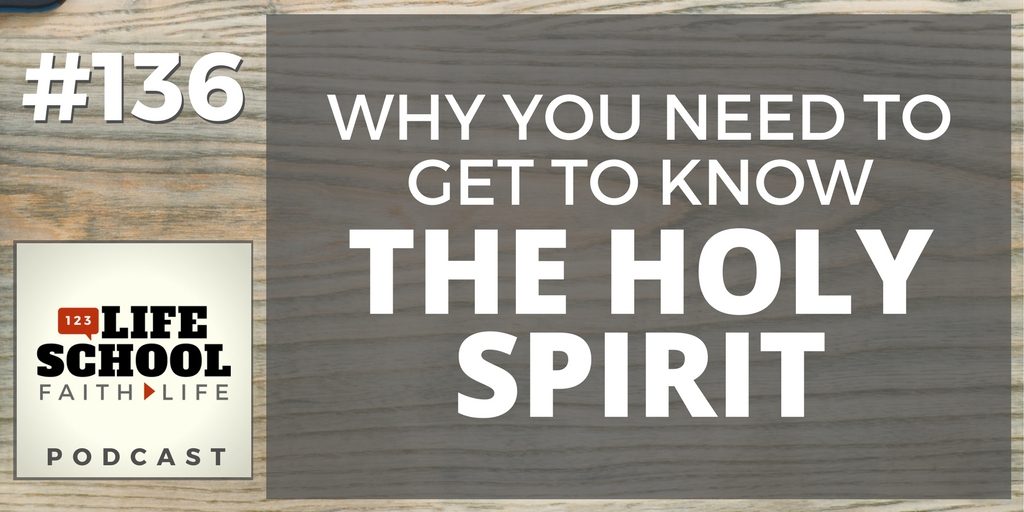 God has given you himself so he can always be with you! And so you can walk closely with him and live in his ways. If you are a believer in Jesus, the Bible teaches that you have been given God's own indwelling Spirit. He wants to daily, moment-by-moment speak with you, guide you and remind you of his love for you.
Each week the Big 3 will give you immediate action steps to get you started.
Download today's BIG 3 right now. Read and think over them again later. You might even want to share them with others…
Thanks for Listening!
Thanks so much for joining us again this week. Have some feedback you'd like to share? Join us on Facebook and take part in the discussion!
If you enjoyed this episode, please share it using the social media buttons you see at the top of this page or right below.
Also, please leave an honest review for The Lifeschool Podcast on iTunes. Ratings and reviews are extremely helpful and greatly appreciated! They do matter in the rankings of the show, and we read each and every one of them.

Links and Resources Mentioned in This Episode:
Free Download of the Big 3 For Episode #136
Missio Publishing – More Missional Books and Resources
Caesar Kalinowski's Website and Blog with Loads of Resources