138: Discovering the Divine Feminine Nature of God
Consistently we use male pronouns to refer to God… and that's accurate. But maybe there's more to this amazing God and our understanding of him? Today on the Lifeschool podcast, we talk about the feminine aspects of God and his nature. This may surprise you!
"God created man in his own image, in the image of God he created him; male and female he created them." Right there in Genesis 1, God gives clues to the nature of the Trinity when describing how humans were created. "Let us create humans in our image to be like us…"
In This Episode You'll Learn:
How in masculinity we get a sense of what God is like.

How in femininity we get a sense of what God is like.

Why God is both above/beyond gender, while embracing all of it.

How the Holy Spirit is presented as feminine in nature throughout scripture.

How Jesus used mothering imagery to describe his feeling for people.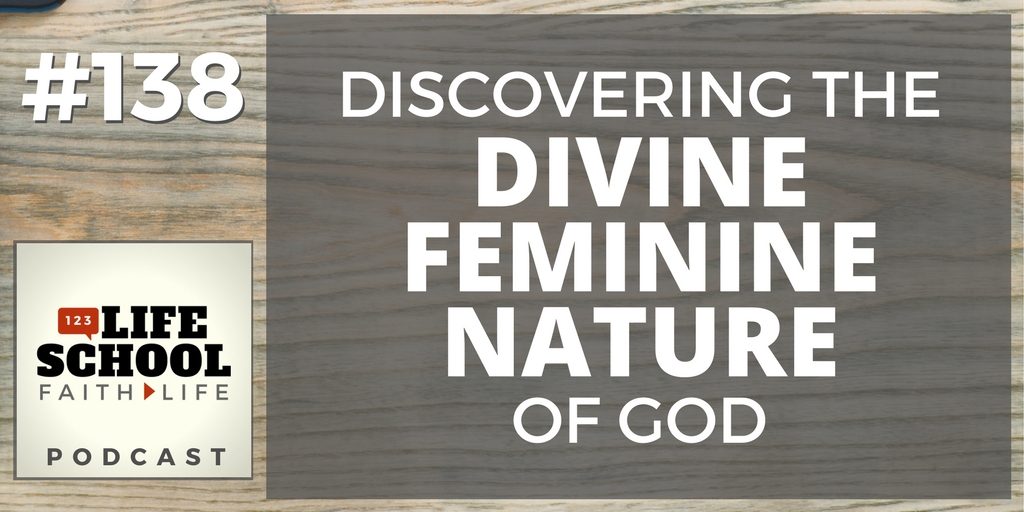 At the heart of the public debate over gender and feminine equality issues is a gospel issue.  God created the world AND US to fill the world with his glory, not with our glory. Much of the arguments and rage around all of this leaves identity coming from God completely out of the conversation.
Each week the Big 3 will give you immediate action steps to get you started.
Download today's BIG 3 right now. Read and think over them again later. You might even want to share them with others…
Thanks for Listening!
Thanks so much for joining us again this week. Have some feedback you'd like to share? Join us on Facebook and take part in the discussion!
If you enjoyed this episode, please share it using the social media buttons you see at the top of this page or right below.
Also, please leave an honest review for The Lifeschool Podcast on iTunes. Ratings and reviews are extremely helpful and greatly appreciated! They do matter in the rankings of the show, and we read each and every one of them.

Links and Resources Mentioned in This Episode:
Free Download of the Big 3 For Episode #138
Missio Publishing – More Missional Books and Resources
Caesar Kalinowski's Website and Blog with Loads of Resources