172: How to Have the Best Summer on Mission
Summer is here again, yes!  And for many involved in vocational ministry or even a regular part of a small group or missional community, summer is a time for a taking a break from ministry… Don't do it! Your neighbors and friends are all out looking for fun and relationships this summer.
This week on the Lifeschool Podcast, we are gonna show you why and how to take advantage of these summer months to boost your community life and discipleship this fall.
Summer is gold! And there is a level of intentionality we get to live with as we "breathe out" beyond our own family and closer circle of friends. The rhythms you already live in are the perfect way to build deeper relationships with new friends and people of peace this summer.
In This Episode You'll Learn:
Why summer's the time to "lean into" new relationships rather than take a break.

Where new friendships are "hiding" in your neighborhood.

Why kids are such a great opportunity for building relationships in the summer.

How to set yourself up for autumn and discipleship with these new friends.

A pile of fun, easy, and practical examples to try this summer in your neighborhood or community.

How to get started this week in a way that fits your schedule!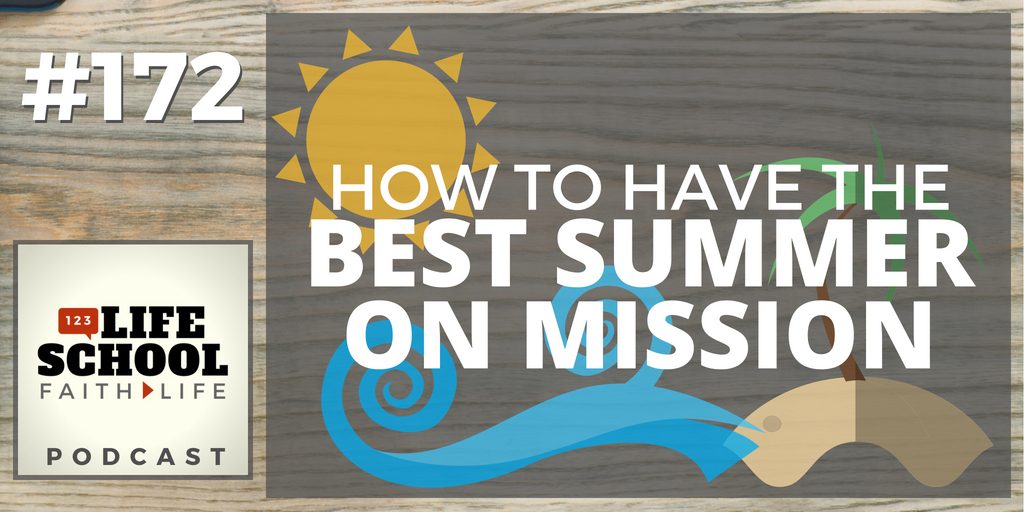 From this episode:
"After just a few weeks of hosting our Friday night BBQ with our neighbors, we started hearing them say things like, 'You are giving us the neighborhood we always wanted to have and live in!' and, 'Could we start to have this over at our house once in a while too…?'"
Each week the Big 3 will give you immediate action steps to get you started.Download today's BIG 3 right now. Read and think over them again later. You might even want to share them with others…
Thanks for Listening!
Thanks so much for joining us again this week. Have some feedback you'd like to share? Join us on Facebook and take part in the discussion!
If you enjoyed this episode, please share it using the social media buttons you see at the top of this page or right below.
Also, please leave an honest review for The Lifeschool Podcast on iTunes. Ratings and reviews are extremely helpful and greatly appreciated! They do matter in the rankings of the show, and we read each and every one of them.

Links and Resources Mentioned in This Episode:
Free Download of the Big 3 For Episode #172
Caesar Kalinowski's Website and Blog with Loads of Resources
Missio Publishing – More Missional Books and Resources
In light of today's topics, you might find these resources helpful:

.cf-scroll-wrapper { background: #00000075;}