169: Why Artists Need to Shape the Identity of the Church
The church was once the premier creator of art and beauty within culture. Christian artists throughout history saw it as their honor, and even their duty, to portray Christ and his Kingdom in ways that spoke to the hearts of people.
This week on the Lifeschool Podcast, Caesar talks to Heath about art, identity, and the importance of letting your true self be known and loved and why artists need to be embraced in our churches. (This is a very special episode!)
If we can learn anything about God's character from looking at the world around us, it is that he is creative and diverse and is fascinated with detail and beauty. And then you look at people and see the result of his handcrafted pleasure! We could live in a black and white boring world with just enough grayscale to provide the very basics of existence, but we live in the massive detonation of beauty and awe and diversity.
In This Episode You'll Learn:
A little about art, music, and the Church throughout history.

How pragmatism has taken over and is killing the beauty of art in the church today.

Why the way we have been taught to read scripture has contributed to this loss.

Why Heath decided to write a book that explores art and identity.

Ways to recapture and promote our role as "artistic image bearers" within our own churches.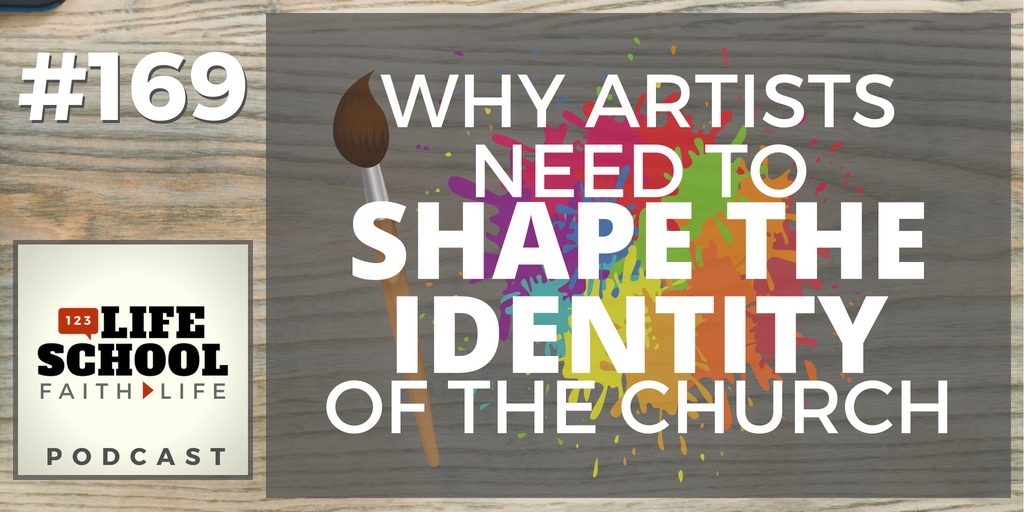 From this episode:
"The reason that this is so important to me is that our ultimate meaning stems from the fact that God has invested and imparted in us the very essence of himself. We are image bearers of this fascination and wonder. And so to not constantly look out and admire, we are missing a big part of what it means to be human…"
Each week the Big 3 will give you immediate action steps to get you started.
Download today's BIG 3 right now. Read and think over them again later. You might even want to share them with others…
Thanks for Listening!
Thanks so much for joining us again this week. Have some feedback you'd like to share? Join us on Facebook and take part in the discussion!
If you enjoyed this episode, please share it using the social media buttons you see at the top of this page or right below.
Also, please leave an honest review for The Lifeschool Podcast on iTunes. Ratings and reviews are extremely helpful and greatly appreciated! They do matter in the rankings of the show, and we read each and every one of them.

Links and Resources Mentioned in This Episode:
Free Download of the Big 3 For Episode #169
Heath's book: The Holistic Artist: An Exploration Into Art + Identity
Missio Publishing – More Missional Books and Resources
Caesar Kalinowski's Website and Blog with Loads of Resources
In light of today's topics, you might find these resources helpful:

.cf-scroll-wrapper { background: #00000075;}