148: Who Are You and Why Do You Matter?
The way of the world is: we do things (perform, serve, work, etc) to have value in the eyes of our family, friends, parents, spouse, siblings, boss, pastor, and so on. Out of this activity, we often form our identity and perceived value.
But who God says you are is very different. In this episode of the Lifeschool Podcast, we'll talk about where your real identity comes from and ask the question: who are you, and why do you matter to God?
If we are in Christ, then the Bible teaches we have been transformed and given a new identity. We have become part of a family of missionary servants, sent to serve the world and make disciples of Jesus.
This is who we are. This is our new identity. This is the secret.
In This Episode You'll Learn:
A surprising and powerful truth about you contained in Matthew 28.

What it really means to be "created in God's image".

Who God says you were created to be and why you matter.

The dream God has for you and how the Church has often gotten this wrong.

The authority and privilege you now possess as a Christian.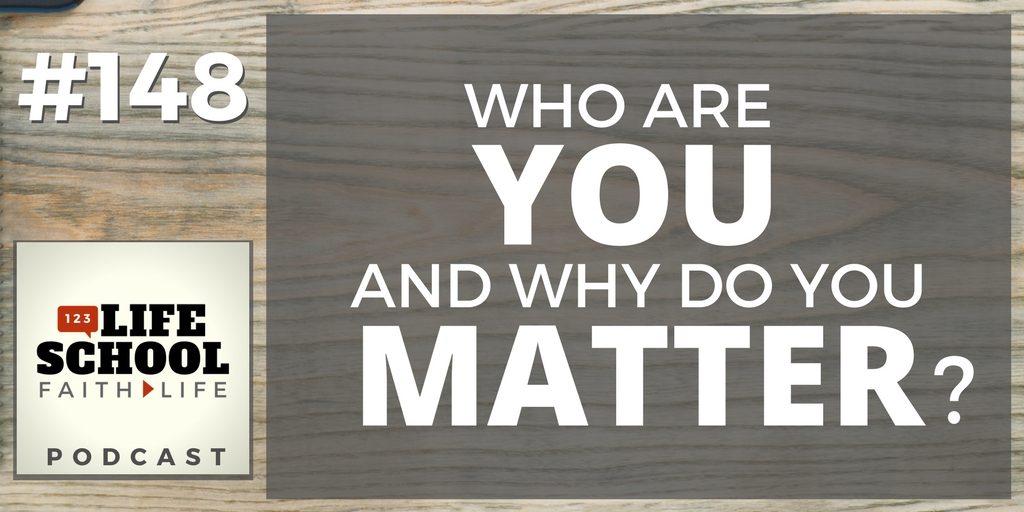 A new way of Being. As you live out of your true, transformed identity and birthright, you will begin to experience the life you were created to live. And you will truly show others what God is like and what life in his kingdom is all about!
Each week the Big 3 will give you immediate action steps to get you started.
Download today's BIG 3 right now. Read and think over them again later. You might even want to share them with others…
Thanks for Listening!
Thanks so much for joining us again this week. Have some feedback you'd like to share? Join us on Facebook and take part in the discussion!
If you enjoyed this episode, please share it using the social media buttons you see at the top of this page or right below.
Also, please leave an honest review for The Lifeschool Podcast on iTunes. Ratings and reviews are extremely helpful and greatly appreciated! They do matter in the rankings of the show, and we read each and every one of them.

Links and Resources Mentioned in This Episode:
Free Download of the Big 3 For Episode #148
Missio Publishing – More Missional Books and Resources
Caesar Kalinowski's Website and Blog with Loads of Resources