133: How to Start a Missional Community From Scratch
Starting a missional community is not about tossing a rope around a few of your closest friends and trying to talk them into living more "missionally" together.
Today on the Lifeschool podcast, we're talking about some very basic, but super-important steps on how to start a missional community from scratch. Let's get you started…
Nobody wants to live out their Christian faith in isolation, or just sitting in rows in silence once a week. Hopefully that's true for you too! Maybe you've been a part of small groups or community groups in the past, but now you feel ready to live out your faith in a missional community with others. More like a family.
In This Episode You'll Learn:
The difference between a true missional community and all of the other "small groups" you've been a part of.

Why a missional community is not just another weekly meeting.

How a missional community starts in the mirror and with your own family rhythms.

7 Simple steps on how to start a missional community from scratch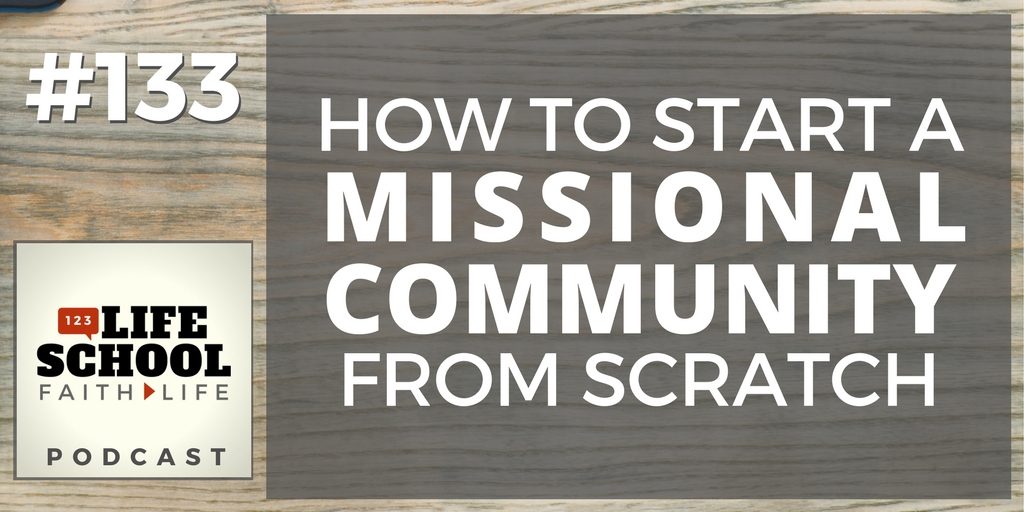 Mission happens in the normal stuff of life, with new friends and disciples in tow with the Good News dripping out of your mouth and being proclaimed in every step, bite of food, and breath you take. You will love this new lifestyle!
Each week the Big 3 will give you immediate action steps to get you started.
Download today's BIG 3 right now. Read and think over them again later. You might even want to share them with others…
Thanks for Listening!
Thanks so much for joining us again this week. Have some feedback you'd like to share? Leave a note in the comment section below!
If you enjoyed this episode, please share it using the social media buttons you see at the top of this page or right below.
Also, please leave an honest review for The Lifeschool Podcast on iTunes. Ratings and reviews are extremely helpful and greatly appreciated! They do matter in the rankings of the show, and we read each and every one of them.

Links and Resources Mentioned in This Episode:
Free Download of the Big 3 For Episode #133
"How to Start a Missional Community From Scratch" Start-up Guide (Free)
Missio Publishing – More Missional Books and Resources