132: How to Multiply Your Missional Community in a Healthy Way
Has your missional community gotten stuck in a rut or become a "holy huddle" of mostly Christians hanging out once a week? Healthy things always grow… and multiply!
Today on the Lifeschool podcast, we're gonna talk about bringing intentionality and multiplication into everything you do within your missional community.
Growth brings change. Everything God created has the seed of multiplication built into it: plants, animals, humans, families, communities, and even the Church. This in many ways is the storyline of the Bible. And it's still happening today…
In This Episode You'll Learn:
The biblical pattern of growth and multiplication.

How Jesus' discipleship commands fulfill this same biblical pattern.

The difference between "splitting" your community and multiplication.

Ways to prepare your community for growth and sending off.

How to talk about the change and grief associated with growth.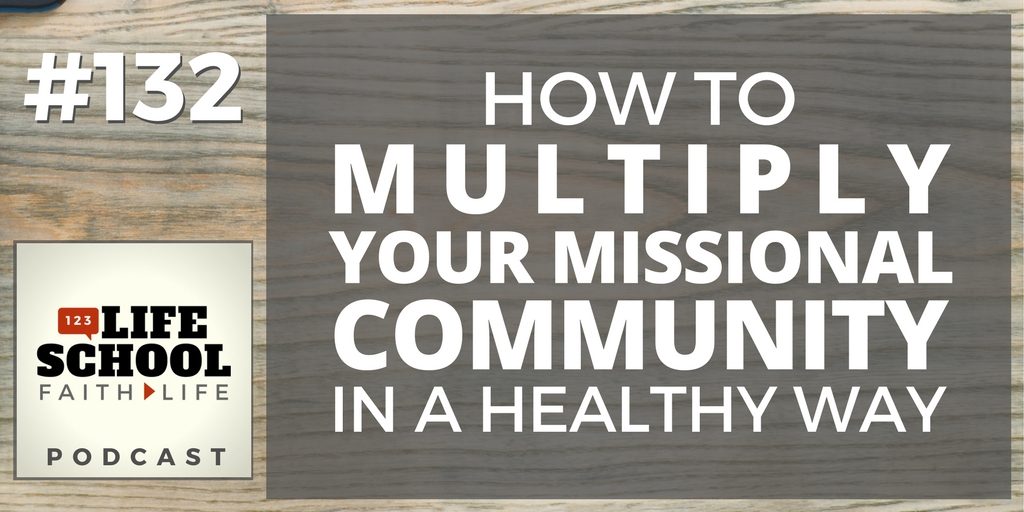 We need to expect growth and multiplication to happen in our communities while letting everyone involved know that this is normal and good. And just like when our children leave home and become adults who start families of their own, there is a grieving process that rightfully occurs when we send "family members" off on mission to start new works.
Each week the Big 3 will give you immediate action steps to get you started.
Download today's BIG 3 right now. Read and think over them again later. You might even want to share them with others…
Thanks for Listening!
Thanks so much for joining us again this week. Have some feedback you'd like to share? Leave a note in the comment section below!
If you enjoyed this episode, please share it using the social media buttons you see at the top of this page or right below.
Also, please leave an honest review for The Lifeschool Podcast on iTunes. Ratings and reviews are extremely helpful and greatly appreciated! They do matter in the rankings of the show, and we read each and every one of them.

Links and Resources Mentioned in This Episode:
Free Download of the Big 3 For Episode #132
Caesar Kalinowski's Website and Blog with Loads of Resources
Missio Publishing – More Missional Books and Resources