Lifeschool Cafe – Your Questions Answered
A lot of great, important questions come into Caesar and Heath every week. Topics range widely, but all things focus on and help us all learn how to live out our Christian faith and express the gospel in everyday life. Awesome.
This week on the Lifeschool Podcast, we answer as many of your questions as we can in one special episode. Some things are serious, some are personal, some are just funny. Hope you enjoy it and learn a few things as we head into the new year together on Mission.
In This Episode You'll Learn:
Strategies for living on mission as a couple without kids.
How to deal with and disciple negative people in community.
Was Caesar a rock-star in the past… he looked like one!
Should the Lord's Supper / Communion be a somber thing or a celebration?
What music and books Caesar and Heath have been diggin' lately.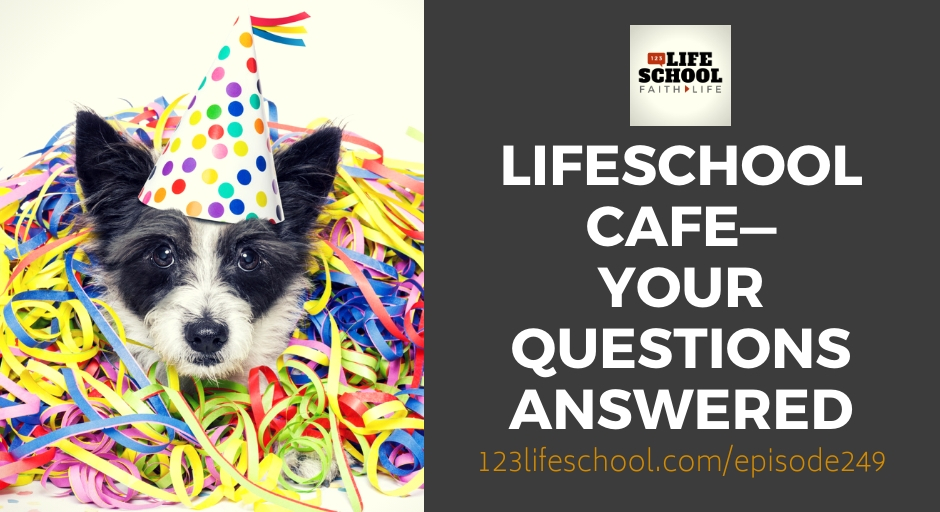 From this episode:
"Pick one small change you and your family, missional community or small group will make in 2020. One new missional rhythm, or person, couple or family you'll pursue. Maybe it's getting serious about moving beyond a weekly meeting… maybe 2020 will be the year you'll join Caesar and Tina for coaching and help you really move toward intentionality in discipleship and mission as a lifestyle. What's your one thing?"
Each week the Big 3 will give you immediate action steps to get you started.
Download today's BIG 3 right now. Read and think over them again later. You might even want to share them with others…
Thanks for Listening!
Thanks so much for joining us again this week. Have some feedback you'd like to share? Join us on Facebook and take part in the discussion!
If you enjoyed this episode, please share it using the social media buttons you see at the top of this page or right below.
Also, please leave an honest review for The Lifeschool Podcast on iTunes. Ratings and reviews are extremely helpful and greatly appreciated! They do matter in the rankings of the show, and we read each and every one of them.
Links and Resources Mentioned in This Episode:
Retreat in Tennessee w/ Caesar & Tina | May 24-30th, 2020
Caesar Kalinowski's Website and Blog with Loads of Resources
Missio Publishing – More Missional Books and Resources