182: What Does a Missional Community Need to "Do" Together?
Other than a weekly meal and hangout, what does a missional community need to do together? Are there set patterns for being together, or are we just trying to fit everything into a neat little once-a-week box?
This week on the Lifeschool Podcast, we discuss what a missional community is supposed to do from week-to-week. This is surprisingly simple, yet powerful!
Too often what is labeled as a Missional Community is just a renamed, traditional small group or Bible study together. Maybe there's an occasional service project added in. But what if a missional community actually lived like a family with both organized and organic rhythms?
That's what a missional community needs to do together.
In This Episode You'll Learn:
A working definition for what a missional community actually (biblically) is.

What the mission of a missional community is and always has been.

The organized and organic rhythms of a healthy missional community.

How to include and balance the involvement of our kids in community.

6 natural rhythms of a missional community that fit every context.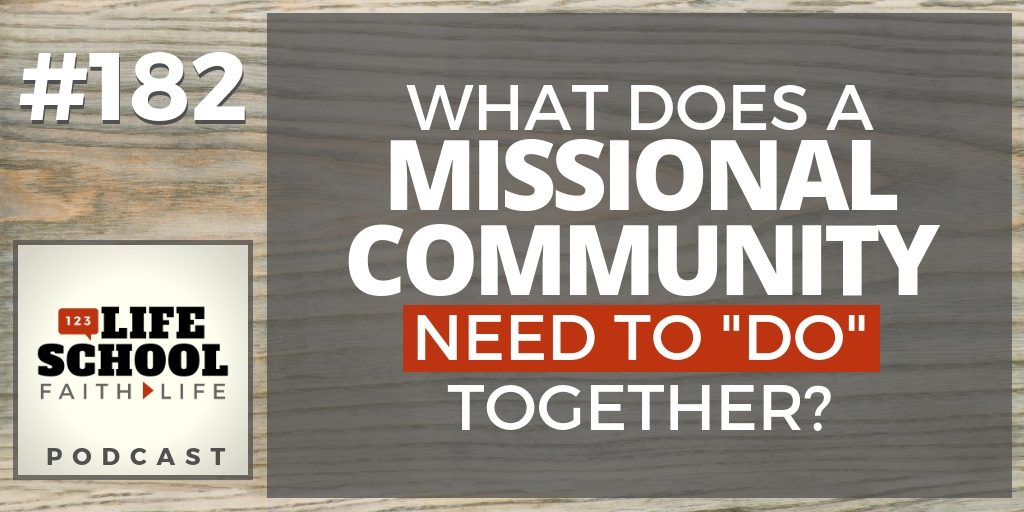 From this episode:
"Structuring your missional community life and time like a family with family rhythms takes into account the needs of everyone. A few organized family rhythms will perpetuate and facilitate numerous organic opportunities to BE a family and do a lot of normal life stuff together. Don't over-complicate things!"
Each week the Big 3 will give you immediate action steps to get you started.
Download today's BIG 3 right now. Read and think over them again later. You might even want to share them with others…
Thanks for Listening!
Thanks so much for joining us again this week. Have some feedback you'd like to share? Join us on Facebook and take part in the discussion!
If you enjoyed this episode, please share it using the social media buttons you see at the top of this page or right below.
Also, please leave an honest review for The Lifeschool Podcast on iTunes. Ratings and reviews are extremely helpful and greatly appreciated! They do matter in the rankings of the show, and we read each and every one of them.

Links and Resources Mentioned in This Episode:
Free Download of the Big 3 For Episode #182
Coaching that Caesar is offering.
If you are interested in learning more about being coached and mentored by Caesar toward life in a missional community, and learning how to disciple others, click here now.
In light of today's topics, you might find this resource helpful: