130: How to Make the Gospel Beautiful and Relatable
Many in our churches have spent years listening to sermons, studying theology and reading the Word of God, yet still feel intimidated or unable to naturally express the good news of the Gospel into normal life, conversations, and circumstances.
Today on the Lifeschool podcast, we'll give you a proven way to make the gospel beautiful, relatable, and reproducible.
We'll discuss a method and resources designed to help any group of people (church, small group, MC) cultivate a practical understanding of the gospel and how to continue to grow in gospel fluency—the ability to proclaim and demonstrate the gospel in absolutely every area of life. You're going to want to listen to this episode all the way to the end.
In This Episode You'll Learn:
How your upbringing shapes the way you see and articulate the gospel.

How your Church and pastors may not be giving you the full gospel.

Why Christians often

hate

talking about spiritual things or faith.

How an 8-week experience together in community can change your life!

How to get the resources you need to transform your church for FREE

.
(The free offer has expired, but there are great resources here!)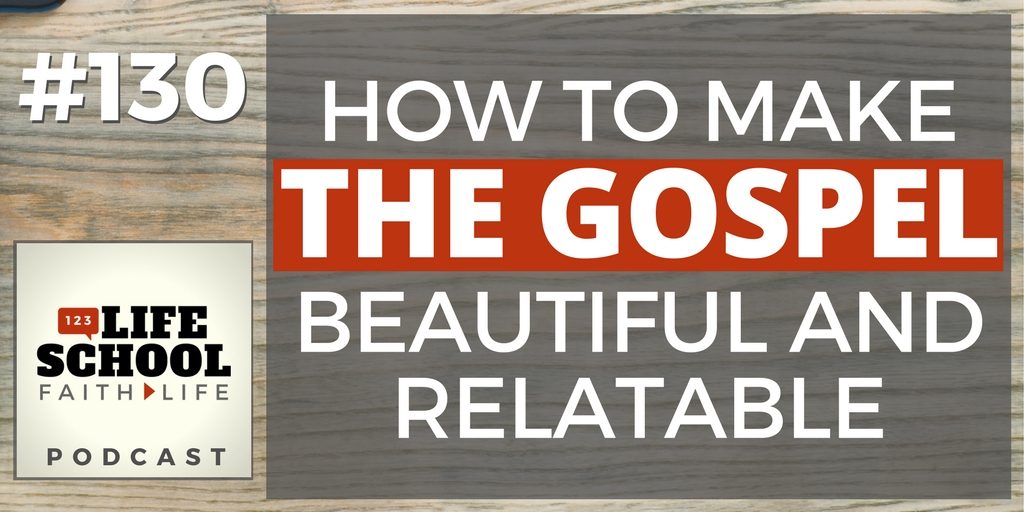 As church leaders around the world have started forming new mission-focused, incarnational communities, they have consistently discovered that they need a greater grasp of the transforming Gospel of the Kingdom. When we get this right, everything else changes. Life together in community becomes possible–not out of obligation, but out of a gratefulness and confidence that the Gospel alone can give.
Each week the Big 3 will give you immediate action steps to get you started.
Download today's BIG 3 right now. Read and think over them again later. You might even want to share them with others…
Thanks for Listening!
Thanks so much for joining us again this week. Have some feedback you'd like to share? Leave a note in the comment section below!
If you enjoyed this episode, please share it using the social media buttons you see at the top of this page or right below.
Also, please leave an honest review for The Lifeschool Podcast on iTunes. Ratings and reviews are extremely helpful and greatly appreciated! They do matter in the rankings of the show, and we read each and every one of them.

Links and Resources Mentioned in This Episode:
Get your FREE copy of the Gospel Primer [OFFER EXPIRED]
Free Download of the Big 3 For Episode #130