Looking Back To Move Our Church Forward
Church leaders are navigating great changes and conflict today. It may be the way forward requires a serious look back at the patterns and promises of Jesus.
In this episode of the Everyday Disciple Podcast, Caesar shares a good bit of his own story on how God moved him from traditional, vocational church ministry to living a life on mission. This will encourage you not to despise the day of small beginnings!
In This Episode You'll Learn:
Caesar's journey from businessman to pastor to full-time disciple-maker.
The Patterns and Promises Jesus taught about Kingdom growth in the parables.
Why healthy things (including churches) always grow.
Why small is big, slow is fast, and multiplication wins.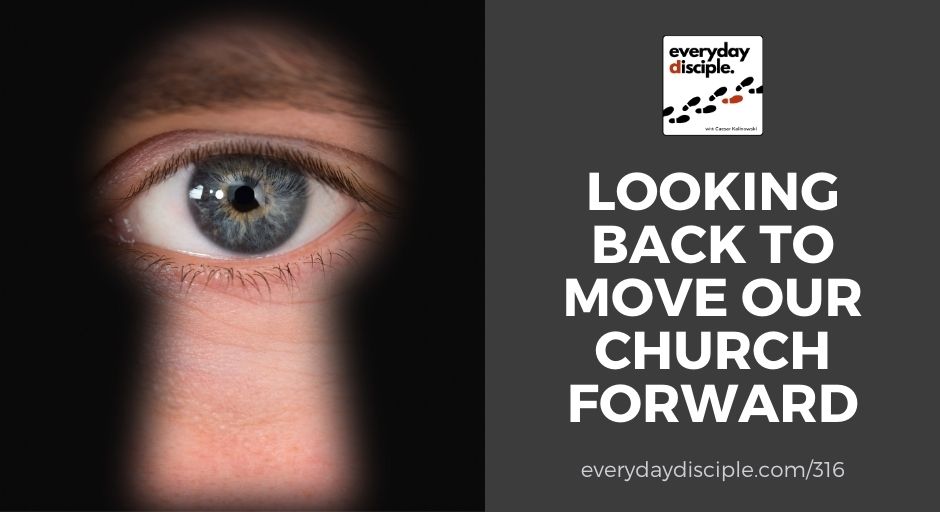 From this episode:
"There is another story we need to hear, one that doesn't fit with the tale we've grown up believing: The kingdom of God has come, and our King desires to have our entire life. He doesn't just give us a ticket to a happy afterlife. He wants us to be a part of his work today. We were created and saved to live with Jesus, and we are empowered by his own Spirit to be part of his restoration of all things. Why settle for comfort and conformity when you were destined for glory?"
Each week the Big 3 will give you immediate action steps to get you started.

Download today's BIG 3 right now. Read and think over them again later. You might even want to share them with others…
Thanks for Listening!
Thanks so much for joining us again this week. Have some feedback you'd like to share? Join us on Facebook and take part in the discussion!
If you enjoyed this episode, please share it using the social media buttons you see at the top of this page or right below.
Also, please subscribe and leave an honest review for The Everyday Disciple Podcast on Apple Podcasts or wherever you listen. Ratings and reviews are extremely helpful and greatly appreciated! They do matter in the rankings of the show, and we read each and every one of them.

Links and Resources Mentioned in This Episode:
Free Download of the Big 3 For Episode #316
Coaching with Caesar and Tina in discipleship and missional living.
Free Discipleship and Missional Resources