How The Gospel Speaks To Our Anger
Anger is clearly a huge issue in our lives and culture. It's probably going to stay that way. However, anger can be a good thing. Yes. You read that correctly. Anger is actually an attribute of God and of those who desire to love well.
In this episode of the Everyday Disciple Podcast, Caesar breaks down the source and purpose of anger. You'll also see how and why anger destroys. And we'll give you a way to heal the anger in your life.
In This Episode You'll Learn:
How anger may be destroying your health and relationships.
Where (and why) the Bible commands us to be angry.
A definition for uncorrupted, righteous anger.
How to begin to heal your anger and move toward love.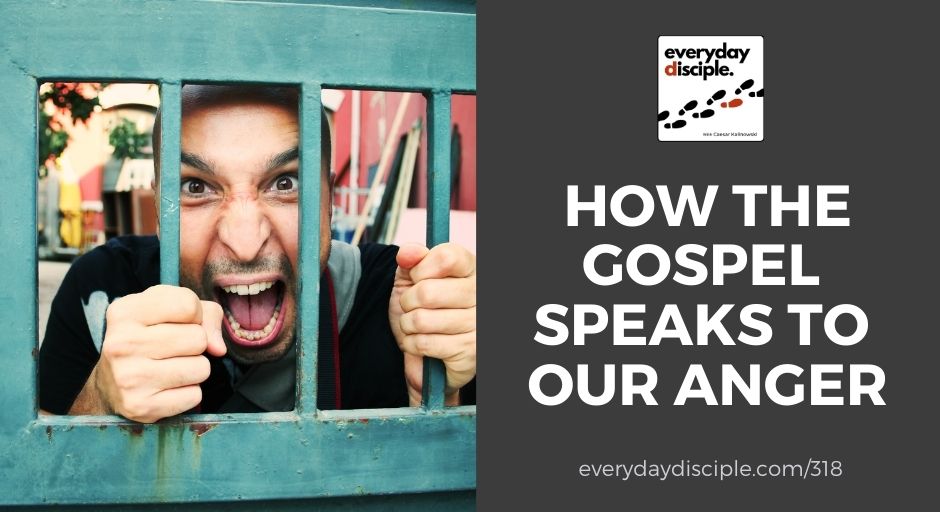 From this episode:
"We tend to think that hate is the opposite of love, but actually the opposite of love is indifference; which is what we have if God never gets angry. True love gets angry at the unbelief, pain, and messed up consequences we see in the world and in the lives of those we love."
Each week the Big 3 will give you immediate action steps to get you started.

Download today's BIG 3 right now. Read and think over them again later. You might even want to share them with others…
Thanks for Listening!
Thanks so much for joining us again this week. Have some feedback you'd like to share? Join us on Facebook and take part in the discussion!
If you enjoyed this episode, please share it using the social media buttons you see at the top of this page or right below.
Also, please subscribe and leave an honest review for The Everyday Disciple Podcast on Apple Podcasts or wherever you listen. Ratings and reviews are extremely helpful and greatly appreciated! They do matter in the rankings of the show, and we read each and every one of them.

Links and Resources Mentioned in This Episode:
Free Download of the Big 3 For Episode #318
Coaching with Caesar and Tina in discipleship and missional living.
Free Discipleship and Missional Resources