209: How to Make Faith and Life Fit Together
Many of us live with a form of spiritual schizophrenia. We live our "Christian life" primarily on Sunday, and then there's our "regular life" lived the rest of the time.
This week on the Lifeschool Podcast, we'll help you learn how to incorporate your faith into every area of life. To see that the Gospel really is good news for today, and help you experience a fuller, Kingdom life now.
If you have a desire to live with greater intentionality in your life when it comes to your faith, work, ministry, parenting, being a good spouse… now is your time.
One small step starts the journey.
In This Episode You'll Learn:
If your family or church is really living on mission with God (or something else).

How the gospel really does speak into ALL of life, not just your afterlife.

Caesar's personal journey from "attending church" to BEing the church.

What it would look like to live as a full-time missionary in your neighborhood.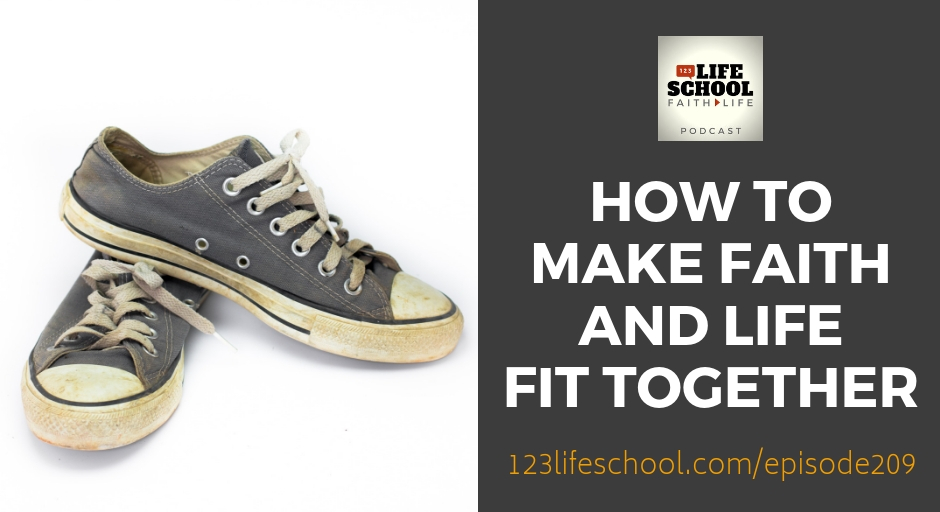 From this episode:
"It is not living life in God's family, empowered by the Holy Spirit for his mission, that burns people out or causes them to want to throw in the towel of faith. It is when we believe the lie that says we can continue building our own version of the American Dream life… pursuing a bigger house, nicer cars, the best of everything—and try and fit in a little "church" or "ministry" that life gets out of whack."
Each week the Big 3 will give you immediate action steps to get you started.
Download today's BIG 3 right now. Read and think over them again later. You might even want to share them with others…
Thanks for Listening!
Thanks so much for joining us again this week. Have some feedback you'd like to share? Join us on Facebook and take part in the discussion!
If you enjoyed this episode, please share it using the social media buttons you see at the top of this page or right below.
Also, please leave an honest review for The Lifeschool Podcast on iTunes. Ratings and reviews are extremely helpful and greatly appreciated! They do matter in the rankings of the show, and we read each and every one of them.

Links and Resources Mentioned in This Episode:
Free Download of the Big 3 For Episode #209
Want to know what it could look like for you, your spouse, or your team to start being coached and mentored by Caesar personally?

Go here for more info and to see if this coaching is a good fit for you.
In light of today's topics, you might find these posts and videos helpful: