How To Develop New Missional Leaders
The church has historically required people to be at a very high level of education and proven experience before they are released to lead others… or even be a central part of disciple-making. We'll never see a gospel movement of multiplication this way!
This week on the Everyday Disciple Podcast, we'll give you a simple process for developing missional leaders. You can use this in everything you do, with all the disciples in your life, and you'll be on a path of natural and reproducible leadership development.
In This Episode You'll Learn:
Why there always seems to be a "leadership crisis" in so many churches.
How leadership development precedes the multiplication of disciples, communities, and churches.
How any knowledge, skill, or spiritual practice can be passed on through this process.
Why making everything simple and reproducible is key to multiplying leaders.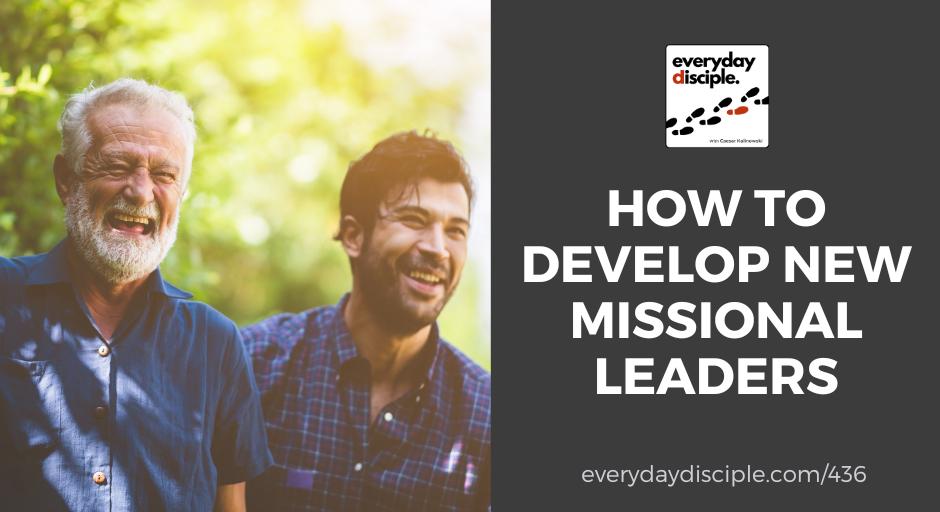 From this episode:
"Eventually you will need to leave these leaders alone to lead in your community or send them off to multiply the very skills and aspects of this missionary life that you have equipped them in. This step is crucial to their maturity and the expansion of the Kingdom."
Each week the Big 3 will give you immediate action steps to get you started.

Download today's BIG 3 right now. Read and think over them again later. You might even want to share them with others…
Thanks for Listening!
Thanks so much for joining us again this week. Have some feedback you'd like to share? Join us on Facebook and take part in the discussion!
If you enjoyed this episode, please share it using the social media buttons you see at the top of this page or right below.
Also, please subscribe and leave an honest review for The Everyday Disciple Podcast on Apple Podcasts or wherever you listen. Ratings and reviews are extremely helpful and greatly appreciated! They do matter in the rankings of the show, and we read each and every one of them.
Links and Resources Mentioned in This Episode:
Coaching with Caesar and Tina in discipleship and missional living.
Discipleship and Missional Resources