210: How to Be Confident in Your Calling
People who know their calling in life seem to live with a form of built-in GPS that guides them throughout their lives. They're focused, but there is often an ease about them. And while calling and vocation sometimes overlap, they are in fact very different things.
This week on the Lifeschool Podcast, you'll discover how to find your personal calling and live it with more clarity and confidence. Let's get started on your journey of discovery!
As Christians, we hopefully know our overall mission in life… Jesus gave it to us: Make disciples! Within that overarching mission, we are each important and have unique giftings. But have you discovered your own calling in this… who, where, when, and how specifically you will live out the mission?
In This Episode You'll Learn:
Is there such a thing as a "personal calling"?
If your calling can change throughout your life.
How to discover and affirm the calling God has given YOU.
Download the worksheet to get started defining your calling and mission now!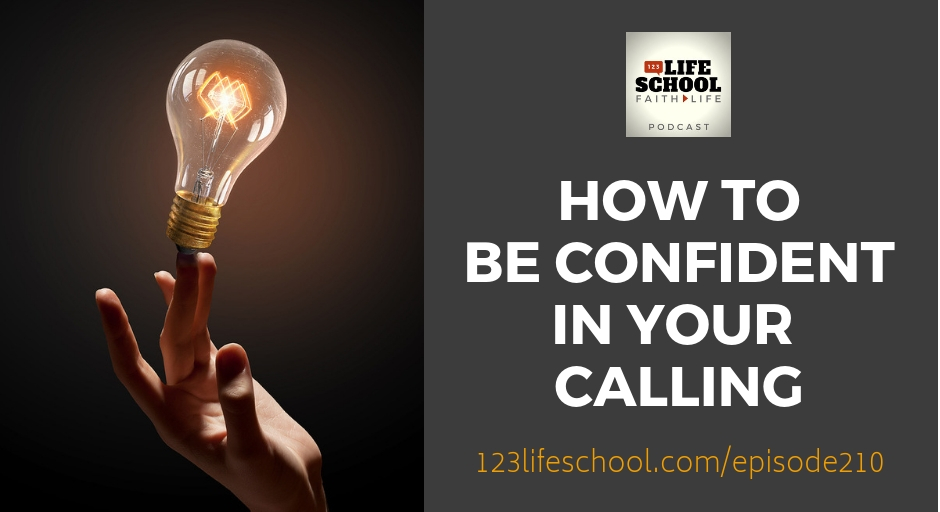 From this episode:
"One definition for what a 'calling' is, that we find helpful… 'God's personal invitation for me to work on His agenda, using the talents I've been given in ways that are eternally significant.'"
Each week the Big 3 will give you immediate action steps to get you started.
Download today's BIG 3 right now. Read and think over them again later. You might even want to share them with others…
Thanks for Listening!
Thanks so much for joining us again this week. Have some feedback you'd like to share? Join us on Facebook and take part in the discussion!
If you enjoyed this episode, please share it using the social media buttons you see at the top of this page or right below.
Also, please leave an honest review for The Lifeschool Podcast on iTunes. Ratings and reviews are extremely helpful and greatly appreciated! They do matter in the rankings of the show, and we read each and every one of them.

Links and Resources Mentioned in This Episode:
Free Download of the Big 3 For Episode #210
Includes the worksheet from Laurie Beth Jones to start
developing your personal calling/mission statement.
Missio Publishing – More Missional Books and Resources
Caesar Kalinowski's Website and Blog with Loads of Resources
In light of today's topics, you might find these posts and videos helpful: