Discipleship and Gospel Fluency in the Workplace
Many of us spend more time with our co-workers than we do with most anyone else consistently each week. And the question of how we can make disciples at work is common, yet not without some obvious challenges and nuance required.
This week on the Lifeschool Podcast we talk about how discipleship in the workplace has its advantages and challenges…it's a matter of seeing things through "new" eyes.
Work relationships are a bit artificial and forced and usually don't allow for "all of life", life on life, life in community, which is how true discipleship takes place. But we are always in discipleship mode, and aspects of discipleship can definitely happen at work and on the job. Gospel fluency is key!
In This Episode You'll Learn:
Discipleship is evangelism (and vice versa) and it is often a slow process.
How to think more holistically about discipleship in the workplace.
Ways to identify who at work is open to Spiritual things.
Practical examples of discipleship and gospel fluency at work.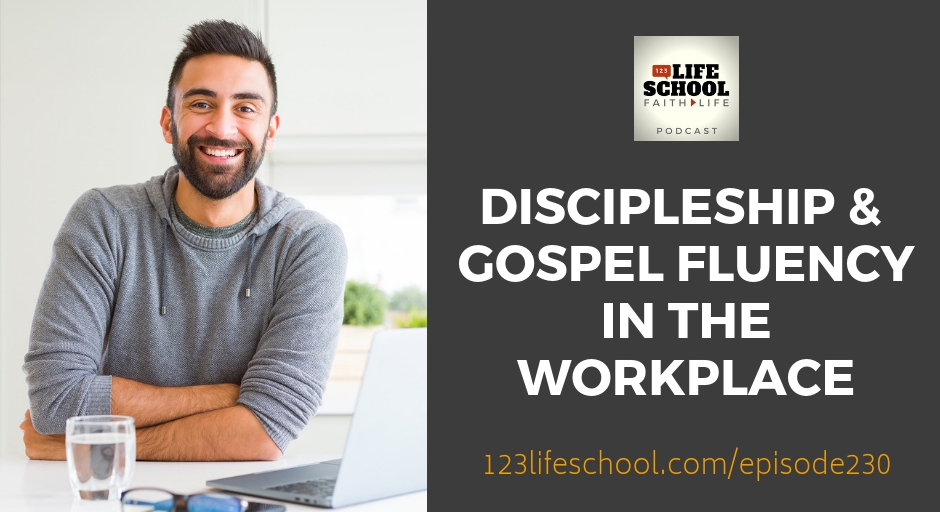 From this episode:
"Be a defender of the defenseless in your workplace, show grace and forgiveness regardless of the situation or if you've been hurt. In all these ways you'll not only be helping people see and experience the gospel in action at work, but you're also helping them move from unbelief to belief in connection to our Dad in heaven and who Jesus is."
Each week the Big 3 will give you immediate action steps to get you started.
Download today's BIG 3 right now. Read and think over them again later. You might even want to share them with others…
Thanks for Listening!
Thanks so much for joining us again this week. Have some feedback you'd like to share? Join us on Facebook and take part in the discussion!
If you enjoyed this episode, please share it using the social media buttons you see at the top of this page or right below.
Also, please leave an honest review for The Lifeschool Podcast on iTunes. Ratings and reviews are extremely helpful and greatly appreciated! They do matter in the rankings of the show, and we read each and every one of them.
Links and Resources Mentioned in This Episode:
Free Download of the Big 3 For Episode #230
Information on Caesar (&Tina's) Coaching and Mentorship
In light of today's topics, you might find these posts and videos helpful: