116: How to Make Sure You're Developing the Right Leaders
Developing new leaders is crucial to the success and growth of any ministry or organization. Without it we are facing a growing list of responsibilities that will eventually crush us. And most definitely a future that will not include multiplication. In this episode we'll teach you how to determine the right people you should be giving your best time to developing as leaders.
Is everyone really a leader? Could you be wasting your time developing the wrong people? Let us teach you a way (and give you the resources) that will show you exactly who is already in your life that will be good stewardship of your time resources, and a good kingdom investment.
In This Episode You'll Learn:
A new paradigm of leadership development: Crop vs. Yeast
The 5 Cs for identifying the best leaders
How discipleship and leadership development work together
Jesus' model for identifying and developing his "leaders" (disciples)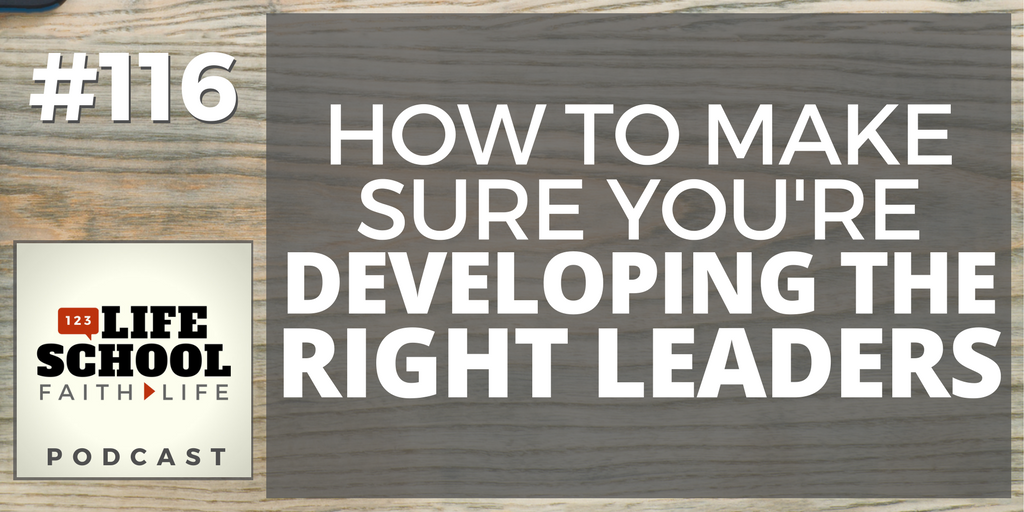 Jesus preached to the crowds, taught those that would show up and listen, but he gave the bulk of his time to just a dozen people. He developed and discipled them in such a way that he could see them in action, answer their questions and do life together. Then he sent his maturing "yeast" out to affect and transform the world. And it worked!
We are living proof today that Jesus' method and focus on the fewer that in turn develop the next, and on and on, worked!
In addition to this week's Big 3 we'll add my free eGuide: Who Are Your Next Leaders? This guide will help you identify who specifically you want to look for when developing leaders for your community, church ministry or organization
Each week the Big 3 will give you immediate action steps to get you started.

Download today's BIG 3 right now. Read and think over them again later. You might even want to share them with others…
Thanks for Listening!
Thanks so much for joining us again this week. Have some feedback you'd like to share? Leave a note in the comment section below!
If you enjoyed this episode, please share it using the social media buttons you see at the top of this page or right below.
Also, please leave an honest review for The Lifeschool Podcast on iTunes. Ratings and reviews are extremely helpful and greatly appreciated! They do matter in the rankings of the show, and we read each and every one of them.
Links and Resources Mentioned in This Episode: 
Free Download of the Big 3 For Episode #116
Information about participating in our LAUNCH Leadership Learning Community
Caesar Kalinowski's Website and Blog with Loads of Resources
Missio Publishing – More Missional Books and Resources