[SPECIAL] What is Discipleship?
For a long time, the Church has majored in holding worship services and minored in discipleship and mission. Now that the Church has been scattered like never before as we enter into the "new normal", will we seize the opportunity to restore the balance?
In this episode of the Everyday Disciple Podcast, I am sharing Day 1 of the Everyday Disciple Challenge – Embracing The New Normal. This is the audio from the Live training we did online. I share a practical, working definition and framework of discipleship that will forever change the way you make disciples of Jesus.

In This Episode You'll Learn:
The traditional Church approach to discipleship vs. the biblical (Jesus) approach.
Why the difference between evangelism and discipleship is so important.
How disciples made in community (not in a classroom) are very different types of Christians.
Simple homework and Action Steps you can take TODAY to get started with everyday discipleship in your life.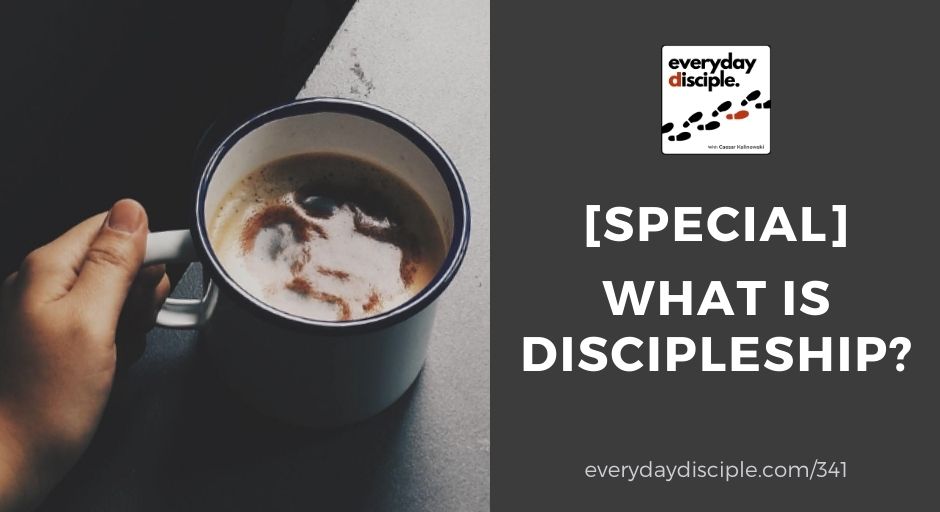 From this episode:
"In my experience, we have often done this whole process backwards. We expect people to first believe that what we tell them is true… next say a 'Jesus in their heart' prayer to be saved… and THEN we start to disciple them. But that is not what Jesus says here, nor is it what he modeled in his own life."
Thanks for Listening!
Thanks so much for joining us again this week. Have some feedback you'd like to share? Join us on Facebook and take part in the discussion!
If you enjoyed this episode, please share it using the social media buttons you see at the top of this page or right below.
Also, please subscribe and leave an honest review for The Everyday Disciple Podcast on Apple Podcasts or wherever you listen. Ratings and reviews are extremely helpful and greatly appreciated! They do matter in the rankings of the show, and we read each and every one of them.

Links and Resources Mentioned in This Episode:
Everyday Disciple Challenge and Workshop – Register Now!