How Your Small Groups Need To Change
Outside the Western world, the Church is experiencing its greatest growth in history by gathering and multiplying small groups of people, numbering 10 or less. Is this the way forward for us too?
In this episode of the Everyday Disciple Podcast, Caesar talks with author and modern-day apostle, Hugh Halter, about the need to re-envision why and how our church small groups gather together on mission. Now is the time to change!
In This Episode You'll Learn:
Why your church small groups are more important than ever.

The need to reframe the Gospel for everyone in small groups.

Why understanding the community that Jesus formed is key.

Tools you can use to move your small group toward missional living.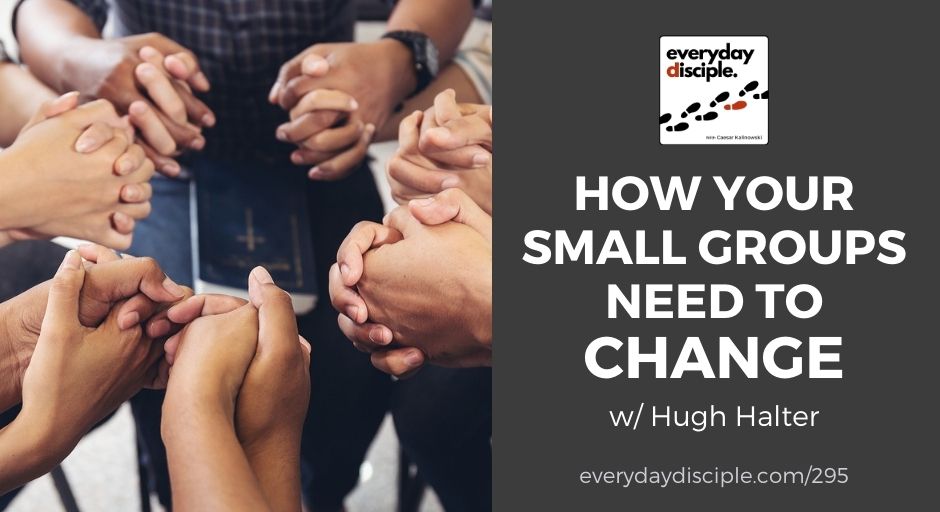 From this episode:
"God's love for you, your church, and your community does not stop there! He has brought you together as his family so that more and more of his lost children will find freedom in Christ and live life to the full, today, with you. Plus, your own spiritual formation and maturity will never happen in a "holy huddle" that is primarily inward-focused. If you want to get to know the heart of God and his son Jesus better, dive deeper into living the life he lived with others."
Each week the Big 3 will give you immediate action steps to get you started.

Download today's BIG 3 right now. Read and think over them again later. You might even want to share them with others…
Thanks for Listening!
Thanks so much for joining us again this week. Have some feedback you'd like to share? Join us on Facebook and take part in the discussion!
If you enjoyed this episode, please share it using the social media buttons you see at the top of this page or right below.
Also, please subscribe and leave an honest review for The Everyday Disciple Podcast on Apple Podcasts or wherever you listen. Ratings and reviews are extremely helpful and greatly appreciated! They do matter in the rankings of the show, and we read each and every one of them.
Links and Resources Mentioned in This Episode:
Free Download of the Big 3 For Episode #295
Tangible Kingdom Primer  –  Get: Sample Week 1 and Discount Code
Coaching with Caesar and Tina in discipleship and missional living.