[SPECIAL] Your Gospel Identity – The Foundation
You know how hard it can be to change well-worn beliefs, habits, and patterns in life. And it's even harder to try and change others! As the Church today, like it or not, there are a lot of things changing and not everyone is happy about it, or sure where to start.
In this episode of the Everyday Disciple Podcast, I am sharing Day 2 of the Everyday Disciple Challenge – Future Church Edition. This is the audio from the Live training we did online. Understanding how our true Identity changes motivations and sends us OUT on mission is key to making disciples in everyday life.

In This Episode You'll Learn:
How God created us in the image of his own triune (three-in-one) nature.
What changes when we start to believe what God says is true of us.
Why our Gospel Identity puts to death the DO=BE lies we've been taught.
Practical implications that happen when we help others believe their true identity.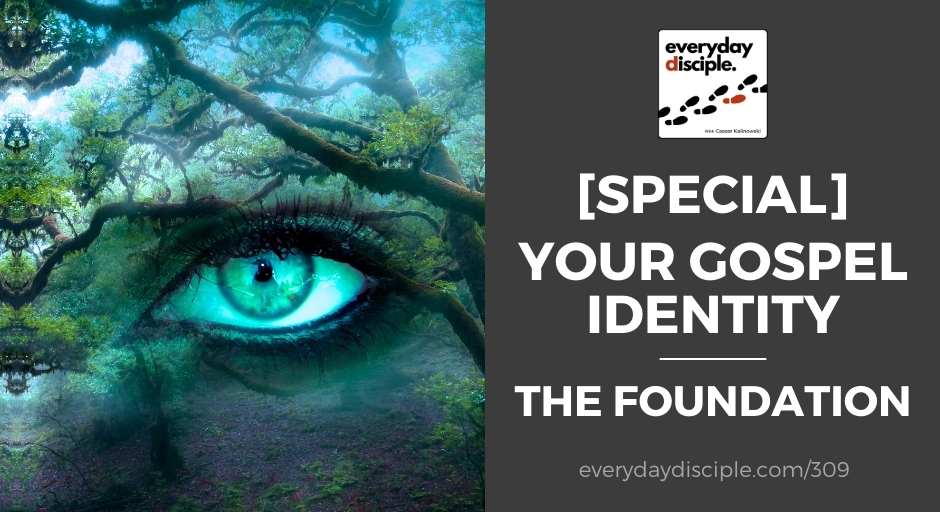 From this episode:
"Don't believe the DO=BE lie anymore. What you DO does not create your value and who you really are, your true identity… especially in God's eyes! Believing what God says is true of us sets us free from performance-based spirituality and constantly wondering if we're DOing enough."
Thanks for Listening!
Thanks so much for joining us again this week. Have some feedback you'd like to share? Join us on Facebook and take part in the discussion!
If you enjoyed this episode, please share it using the social media buttons you see at the top of this page or right below.
Also, please subscribe and leave an honest review for The Everyday Disciple Podcast on Apple Podcasts or wherever you listen. Ratings and reviews are extremely helpful and greatly appreciated! They do matter in the rankings of the show, and we read each and every one of them.

Links and Resources Mentioned in This Episode:
Everyday Disciple Challenge and Workshop – Register Now!