Becoming a Family on Mission Pt.1
I've come to see discipleship, in many ways, as a re-parenting of people, a re-parenting of their culture. People need to understand and experience life in our perfect Father's family and life in the Kingdom before they fully understand the love of God. Can others find that when they hang out with your family?
In this episode of the Everyday Disciple Podcast, you get a BONUS training done this week for folks in the Everyday Disciple Challenge. Caesar and his wife, Tina, share exactly how their family (Team K) rhythms grew to include many others as they make disciples in community. When living as a family on mission, discipleship naturally flows out of your normal family rhythms to include and draw more and more people to God's family!
In This Episode You'll Learn:
How "Team K" was born as a family on mission and why it's a big deal!
The ways that discipleship in community mirrors effective parenting.
Why church leaders need to have a family worth imitating as the starting point.
A heartwarming story of how others have been included in this Team K family.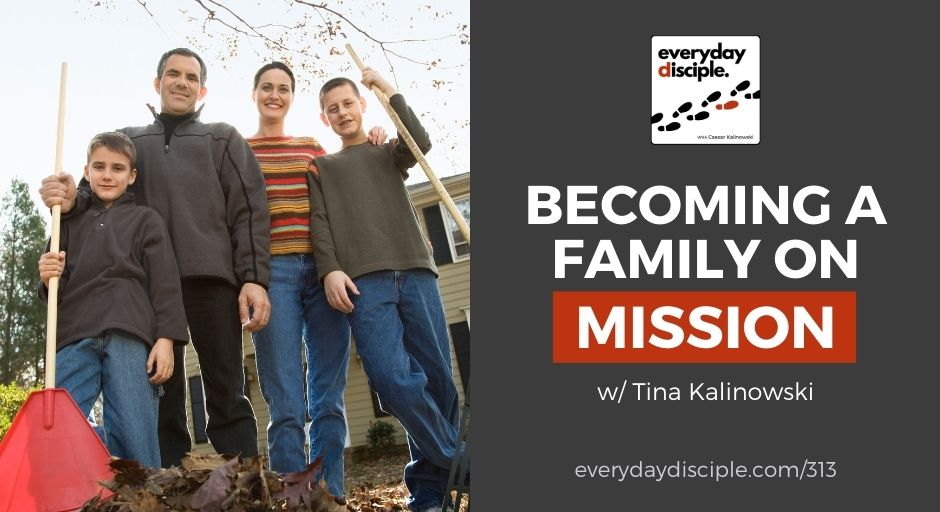 From this episode:
"It wasn't long before this team was something our friends (and their friends) coveted, getting invited to a family dinner night with Team K. We always had lots of food, laughter, and encouragement to spread around, and you knew everyone was happy that you were there. There was always an extra place at the table. These meal times, along with our other Team K adventures, were the beginning of a way of life for us—a way of sharing and extending the blessings and grace that God had poured out onto our family."
Each week the Big 3 will give you immediate action steps to get you started.

Download today's BIG 3 right now. Read and think over them again later. You might even want to share them with others…
Thanks for Listening!
Thanks so much for joining us again this week. Have some feedback you'd like to share? Join us on Facebook and take part in the discussion!
If you enjoyed this episode, please share it using the social media buttons you see at the top of this page or right below.
Also, please subscribe and leave an honest review for The Everyday Disciple Podcast on Apple Podcasts or wherever you listen. Ratings and reviews are extremely helpful and greatly appreciated! They do matter in the rankings of the show, and we read each and every one of them.

Links and Resources Mentioned in This Episode:
Free Download of the Big 3 For Episode #313
Coaching with Caesar and Tina in discipleship and missional living.
Free Discipleship and Missional Resources