Your Relationships Are All About to Change
Join the wave of Christians who are redefining a faith that touches every area of their life!
Let's bring a little more heaven to Earth.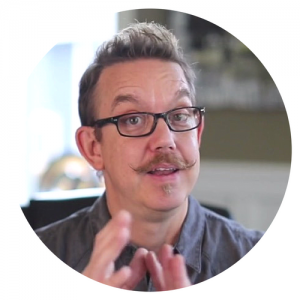 There's got to be more to all of this...
Years ago, when I was a bit younger in my Christian faith, my wife and I were taught the gospel of "forgiveness now" and then try and sin a little less while you wait for "heaven later".
That is awesome, (it is!) but this type of "good news" didn't touch down very much in our marriage, parenting, or at work...now.
And most of our friends were too busy with their lives to be very interested in this "wait for eternity" faith we offered.
But then something shifted for us
We starting learning how the gospel actually does speak into and repair all of life.
Here, now.
When I woke up to this, and started believing a much bigger gospel, it felt like a whole new, HUGE opportunity to experience God, life and his grace opened up to me and my family and friends.
Our opportunity to experience grace, forgiveness and relational connections of depth moved from waiting to get to heaven–to seeing and experiencing a little bit (or a lot) of heaven today. And every day.
This is happening all over the world.
All around you.
Jesus promised it would.

The Gospel is not just about your afterlife...eternity has begun.
"Caesar has a rare talent of taking complex ideas and expressing them in truly simple ways, especially when it comes to applying the gospel to everyday life."   

~ Tim Catchim, Author
Your relationships are about to change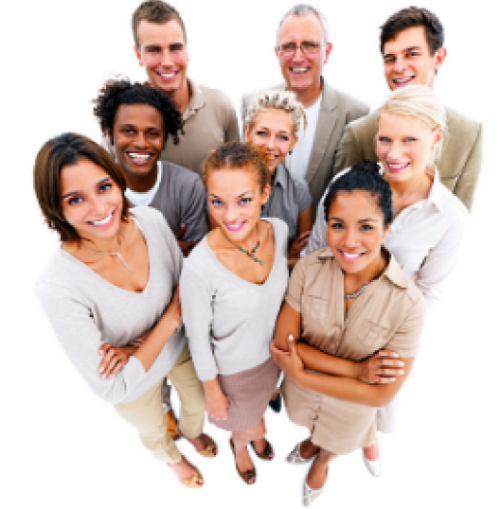 Growing in Gospel Fluency
Have you wished you could share your Christian faith with others in a natural way without feeling awkward or preachy?
Have you ever longed for a faith that touched down more than just Sunday-to-Sunday leading up to one long afterlife?
Then you need a bigger gospel.
The gospel is truly good news for our marriages, parenting, finances and identity.
And you can grow in your ability to naturally and confidently speak, live and enjoy the gospel in every area of life. This is called Gospel Fluency.
Can you relate to any of this?
I feel awkward and uncomfortable talking about my faith with others.

I tried in the past and it never ended well.

I can remember friends trying to "jam their religion down my throat" before I became a Christian and I vowed never to be that way.

I'm worried that I might ruin my friendships if I bring up Jesus or spiritual things.

No one likes to be "fixed" by another Christian

If I admit that I am not perfect, they may think less of me.

I fear rejection so much that I cannot risk it.
If you're like me you can relate to at least a few of these. And maybe you have other reasons of your own. But you can learn the "language of the gospel" and it doesn't have to stay that way.
Wouldn't it be amazing to...
Lose your fear of rejection when talking about "spiritual things"?

Learn how to lovingly address sin in your life and in others'?

Be the person that people seek out for advice and wisdom in their lives?

Have others receive your ideas on God and spirituality openly?

Be set free from trying to perform and "close the Christian deal" with folks?

Have the gospel take root in absolutely every area of your life?
I've taught thousands of people (just like you and I) a bigger gospel and how to grow in their gospel fluency too.  Interested?
A Bigger Gospel: Master Class in Gospel Fluency
– Learn to Speak, Live and Enjoy the Good News in Every Area of Life –
Enrollment Now Open For a Limited Time
In this online course you get 10 super-concise and info packed video modules that will have an immediate impact on your life and understanding of the gospel.
In the Gospel Fluency Master Class you move at your own pace and have lifetime access to the entire course. 
BTW, this is not a class on "evangelism". It's a whole new way of seeing, speaking and experiencing the good news of the gospel in all of life. In every relationship.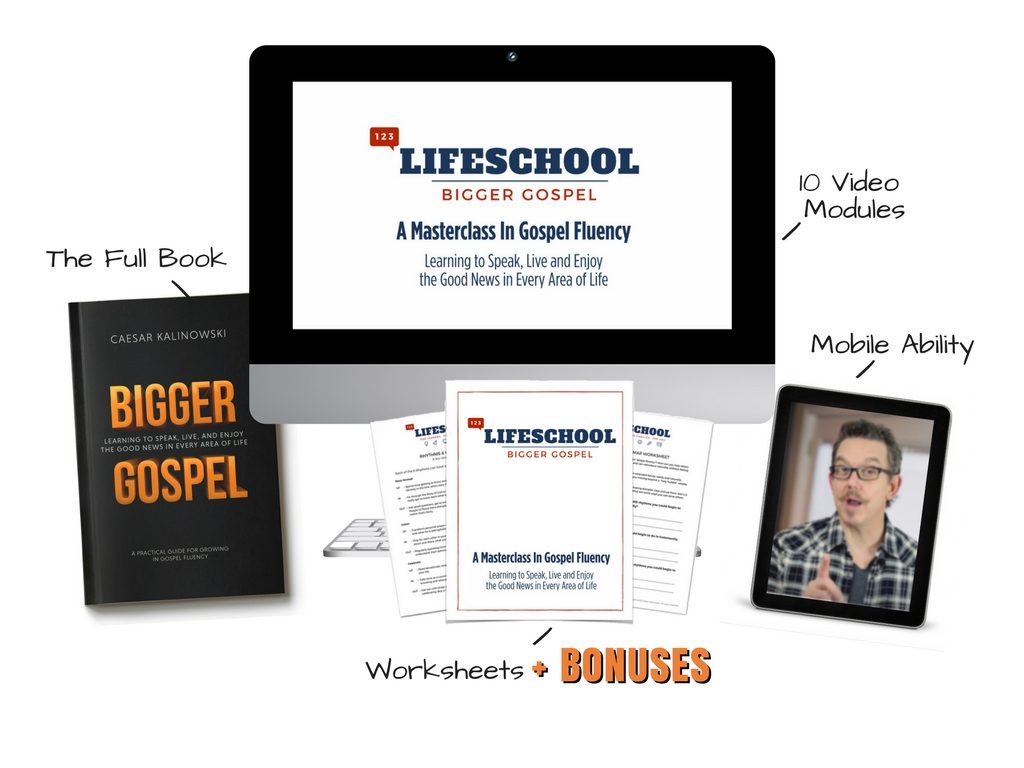 Bigger Gospel: Master Class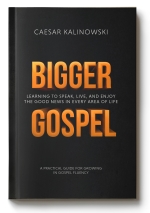 You'll get all 10 super-concise and powerful modules. You also get a copy of the Bigger Gospel eBook in Kindle and iBook formats.
And you get all Worksheets and the powerful 6 Gospel-issue Case Studies to get you started quickly moving into greater gospel fluency.
I'll also send you and a Bigger Gospel Audio Book.
BONUS #1: Bigger Gospel Quick-start Audio Training
These 5 audio lessons go with you and give you an immediate jumpstart into Gospel Fluency. They begin to help you shift, and then reinforce your focus towards the mindset and understanding of how the gospel fits into all of life.
BONUS #2: Gospel Fluency Key Conversation Action Plan
This Quickstart Timeline will help you immediately identify one key person and gospel conversation you need to have right away and walk you step by step through an action plan to have this conversation…with confidence and hope!
BONUS #3: You also get a private 25% Discount Code to buy bulk copies of the Bigger Gospel book for your friends or team.
Here's What You're Getting
With the Bigger Gospel Master Class I've included everything that I wish I'd known when my family & friends started growing in gospel fluency years ago.
(click on the + for more info on each module.)
Don't Miss This Amazing Chance to Check out the Master Class!
Bigger Gospel Master Class
$1 Test Drive For a Week!
final payment of $196 after 7 days
✓ Full Course - All 10 Video Modules
✓ Bigger Gospel Ebook
    [Kindle & iBook]
✓ Bigger Gospel Audio Book
✓ The 4 Questions Worksheets
✓ 6 Sample "Gospel Issue" Case Studies
✓ Quick-start Timeline/Plan to having one key gospel-fluent conversation
✓ Bigger Gospel Quick-start Audio Training
✓ Special 25% off Coupon Code
Zero Risk – 30 Day Guarantee
I want to make this as easy and awesome as possible. So I'm gonna take this a step further. Dive into it for 30 days and if you aren't happy, I'll refund 100% of your money. I know you will love it and want to tell others about the course, but yes, you have my 30 day money back guarantee.
Sorry to Say...This Offer Is Going Away Soon. Unfortunately, this is a limited offer. This pricing with all of the super-cool bonuses is only available for the next few days and after that I'll need to shut down the enrollment so I can get back to other commitments and responsibilities I have. If you put off walking though this training with me now, you could miss out.
Don't Just Take My Word For It
What Top Leaders Are Saying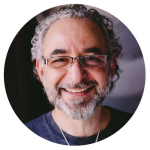 Alan Hirsch
"Caesar's life is his message. I know what he communicates has been worked out in the white hot arena of a life well-lived."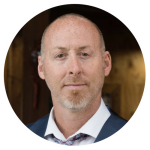 Hugh Halter
"Thank you Caesar for blowing the dust off of the relics of religious life and opening up the window to a God-breathed life."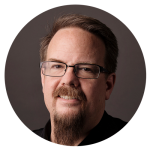 Ed Stetzer
"Caesar challenges us to see that the Christian life is more than a state of mind, it is a way of life that begins with a transformed heart of love."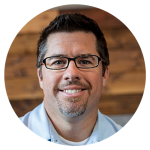 Brian Petak
"Many of my friends are intimidated by the thought of sharing the gospel, but your training unpacks it in such understandable and meaningful ways."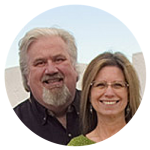 Jamie Lancaster
"We love the format and all of the content. It has been extremely practical and encouraging for us!"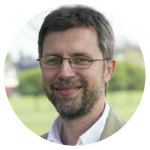 Nic Harding
"The gospel impact on our own street is already increasing significantly since receiving Caesar's training."

About the Author
Hey, I'm Caesar Kalinowski. I'm a spiritual entrepreneur and the author of several books and courses, including the top selling, Gospel Primer. And I've just released my new book and online course: Bigger Gospel
I help those with a high commitment to intentional living in the areas of their family, faith and work acquire the leadership skills and tools necessary to succeed and leave a lasting legacy. I see all of life as Mission! And I've helped thousands of people do the same.
I speak, train and coach full-time. I've been married for 33 years (!) and have three awesome children. Hit me up at caesarkalinowski.com so we can stay in touch.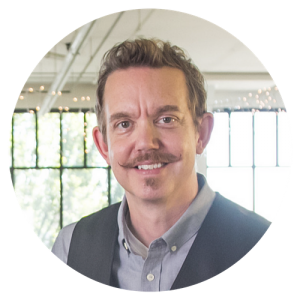 A Bigger Gospel: Master Class in Gospel Fluency
– Learn to Speak, Live and Enjoy the Good News in Every Area of Life –